Making 'Her'Story
Girls soccer, softball claim first two varsity playoff runs
Girls soccer and softball put new meaning to "girl power" as they were the first two athletic programs to make it to 6A playoffs in their first year of contention.
Soccer finished with a 13-8-5 overall record for a fourth place finish to just squeeze into the playoffs. The girls finished with 11 of their wins in shutout games, scoring an impressive 40 goals in that span. Coming off against two wins at the end of the season against Cy Lakes and Cy Park in a combined 14-1 victorious performance, head coach Jacque Livingston and assistant coach Kaitlyn Bourgeois were honored to take such a young team to the playoffs. 
"It was huge, while the players were working together, they came and worked really hard in preseason to make the varsity team, and then they took that determination to work together as a team building each other up and figuring out what they can do in certain positions," Livingston said.
Their first round matchup was against Austin Vandegrift, ranked the sixth best team in the state of Texas by MaxPreps, who headed into the game only having lost their first game in the regular season. Unfortunately for the Bears, they weren't able to continue their strong season as they lost to the Vipers 4-1. However, the loss did come as a positive learning experience, and Livingston was extremely proud of how her team played.
"The girls did so well. From the very beginning we almost had our first score before they did, we just couldn't finish in the back corner," Livingston explained. "But the second half when we were against the wind, that was definitely a learning curve, one of their goals was just a pure shot in the wind, and it just kind of went downhill from there. But the girls fought every second and every minute."
Despite the short playoff run, some of the girls, including head coach Livingston, earned recognition for their outstanding play during the season. Sophomore Taylor White (18 goals), freshman Mya Trager (12 goals), and sophomore Rylie Slusher (11 goals and 9 assists) all earned all-district second team honors. Alongside them, freshman Kassidy Baehren, and sophomores Rebecca Grady and Olivia Whiteside earned honorable mentions. Livingston was awarded Co-Coach of the Year.  
Last but not least, junior Emily Wilson brought home Co-Defensive Player of the Year, and was crucial in those 11 shutout games.
"It really means a lot," Wilson said of the honor. "It really does help boost my confidence and it shows that all my hard work paid off."
The awards only show part of the story, as the team as a whole "impacted each other" according to Livingston, and there is confidence for another run come next year.
"I think it's really cool because we beat out all the other teams," sophomore Taylor White said. "And since we are girls, it's like we showed them up."
For the girls softball team, they stayed hot the entire season and carried that momentum into the postseason, as they picked up the first ever Bridgeland varsity athletics playoff win in a seventh inning comeback over Hendrickson.
Going into the last half inning down by one, the Bear's season was on the line. And with the Hendrickson pitcher having struck out the side three times already that night, the top of the lineup needed to get on base. And that's exactly what Mallory Ledoux and Brodie Quinlan did.
With the quick duo on the bags, they both easily stole second and third, and after Ledoux scored the tying run, a wild pitch brought in Quinlan to seal the victory and help the Bears punch their ticket to the second round.
"Believing in one another when things were on the line, just knowing how hard we all worked," Quinlan said on her team's strengths. "We live for moments like that, so trusting in one another has to be a big strength we have."
The Spring Lions were up next, coming off a thrilling 7-6 victory to knock out Klein Oak. The Lions were able to secure a comeback game one victory, but the Bears answered back quickly with a 11-6 win the next day. However, the season would come to a close for the girls as Spring escaped with a 6-5 win to move on. Nevertheless, the Bears' first varsity season was one this school will never forget.
Women's sports are starting to coming out from the shadows of men. Athletes like Serena Williams and Maya Moore are proving that they too can be just as elite and competitive, and Bridgeland's girls are next in line for their thrones.
About the Contributors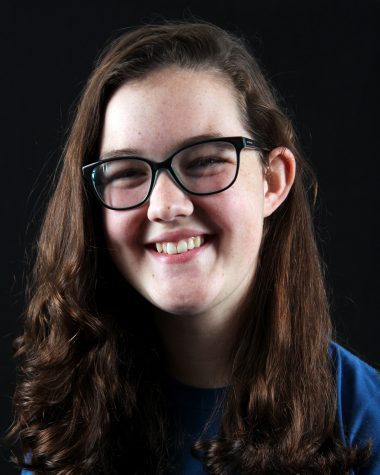 Madison Gunn, Managing Editor
Madison Gunn is a freshman reporter and Co-Managing Editor. She enjoys reading and hanging out with her friends during her free time. After school, she...