Top ten: sports moments of the decade
Sports moment number 1- Cleveland Cavaliers overcome 3-1 deficit to win first NBA championship in 52 years.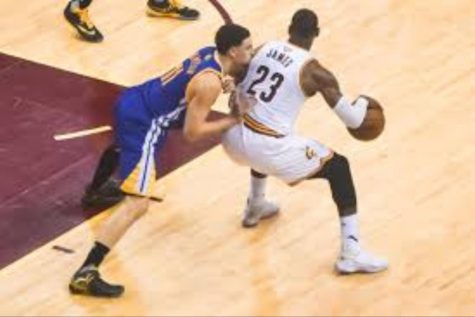 The 2016 NBA Finals featured a matchup that many fans and experts believed to already have been won. The Cleveland Cavaliers, who played in a city that hadn't seen a sports championship in 52 years, going up against the Golden State Warriors, who had the best regular season record in NBA history, led by league MVP Stephen Curry. Heading into game five, the Cavaliers were down three games to one in the series, and many thought the Warriors would win their second straight championship that night. But LeBron James and company would not go down without a fight, tying the series up at three games a piece heading back to Oakland for game seven. It was there that James and teammate Kyrie Irving lead the Cavaliers to victory, becoming the only team in NBA History to come back from a three to one deficit to win it all. 
Sports moment number 2- Chicago Cubs win first World Series in 107 years.
2016 became the year of comebacks in the decade, as just four months after the Cavaliers miracle comeback, the Chicago Cubs did the exact same thing. The Cubs hadn't seen a World Series in 107 years, as several "curses" loomed over the city of Chicago, from the Billy Goat curse in 1945 to the Steve Bartman incident in 2003, the Cubs just couldn't catch a break. And then October of 2016 came around, where the Cubs had another shot to end the curse. The Cubs faced off against the Cleveland Indians, and they quickly went down three games to one in the series, it seemed like their curse would last another year. But like the Cavaliers, the best team that Chicago had seen in awhile wouldn't go down easily. Led by third baseman Kris Bryant and first baseman Anthony Rizzo, the Cubs took down the Indians in the next three games and finally ended the "Chicago Curse" on November 2nd with a 8-7 victory in game seven. 
Sports moment number 3- Michael Phelps breaks Olympic record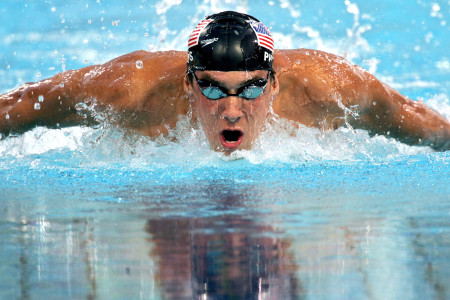 Michael Phelps knows how to win. And he does it pretty often too. So often that in 2012 at the Olympic games in London, England, where he became the most decorated Olympian in history. He won six medals that year, and passed Soviet Union gymnast Larisa Latynina to stand alone in the record books. Phelps announced his retirement after the London games, but shocked many as he came back one last time for the 2016 Olympics in Rio de Janeiro. There he gained another six medals, and finally ended his career. Phelps had earned 23 gold medals, 3 silver medals, and two bronze medals to finish with 28 total in the most successful Olympic career in history. 
Sports moment number 4- Kobe Bryant scores 60 points in his final game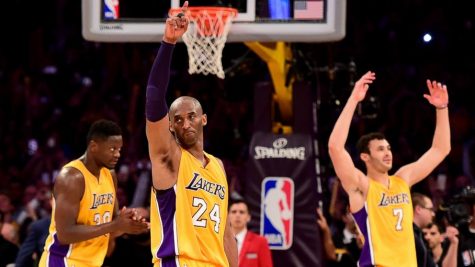 With the Lakers' struggles continuing, the retirement of Kobe Bryant attracted more fans to Los Angeles as everyone wanted to watch him play one last time. Finally on April 13th, 2016, Kobe played his last game in his career, and as perfect of an ending that anyone could ask for. A packed Staples Center that featured celebrities such as Jack Nicholson and Kanye West, to former teammates like Shaquille O'Neal created the perfect atmosphere in the city of angels. And as Kobe had done time and time again in his 20 year career, he put on a show. The "Black Mamba" finished with 60 points, and led his team to a come from behind victory over the Utah Jazz, in which Kobe scored 13 unanswered points in the final two minutes to secure the victory, and seal his career. 
Sports moment number 5- Simone Biles becomes the world's most decorated gymnast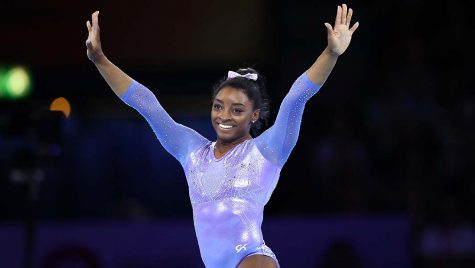 Simone Biles has always stolen the show for the United States gymnastics team, and she had the spotlight again in 2019 when she broke the record for the most world gymnastics championship medals with 25, surpassing Belarus' Vitaly Scherbo. She beat the record on the balance beam on Sunday, October 13th of 2019 in Stuttgart, Germany. 
Sports moment number 6- Tom Brady and the New England Patriots come back from down 28-3 in the Super Bowl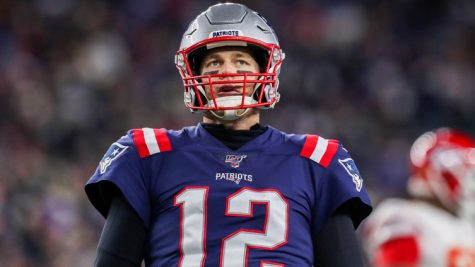 The Atlanta Falcons thought they had Super Bowl 51 in 2017 on lock against the New England Patriots as they had a 28-3 lead. But Tom Brady had other ideas. He lead his Patriots all the way back from down 25, and brought the game into overtime, where James White ultimately scored the game winning touchdown to give the Patriots a 34-28 win, and gave Tom Brady his fifth Super Bowl ring. 
Sports moment number 7- Derek Jeter's walk-off single in his final game at Yankee Stadium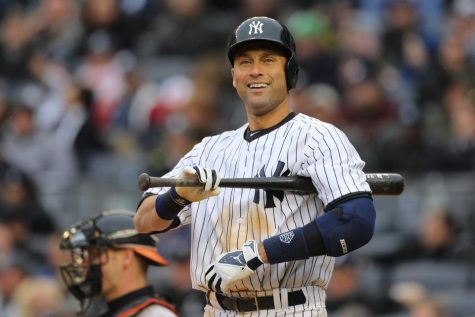 Another perfect ending for a legendary player, this time it's New York Yankees shortstop Derek Jeter. Jeter played for the Yankees all 20 years of the career, and was beloved by the city as he was a large part of the five championships that he won there. So it was fitting that in his last game in Yankee Stadium, he would be the hero. New York was facing off against the Baltimore Orioles on September 25th, 2014, when the stars aligned for Jeter. All tied up at 5, Jeter was due up third in the bottom of the ninth inning. Jose Pirela singled. Antoan Richardson came in as a pinch runner for Pirela. Brett Gardner put down a sacrifice bunt to move Richardson to second base. And then came Derek Jeter. With Yankee Stadium cheering as loud as ever, Jeter showed out again, hitting a walk off single to cap off his final game in Yankee Stadium. 
Sports moment number 8- US women's soccer team wins World Cup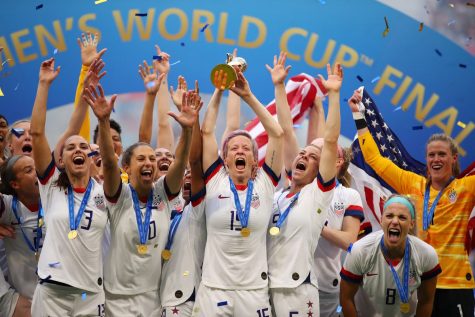 In the midst of pay controversy and comments from the President, the US women's soccer team had a lot of their backs, and a lot to prove heading into the 2018 World Cup. Once they reached the knockout stage, they won 2-1 over Spain, 2-1 over France, who many thoughts were the next best team behind US, 2-1 over England, and finally won it all in a 2-0 victory over the Netherlands. Forward Alex Morgan and wing Megan Rapinoe led the women's team to their second straight World Cup championship. 
Sports moment number 9- Tiger Woods wins first championship in almost 11 years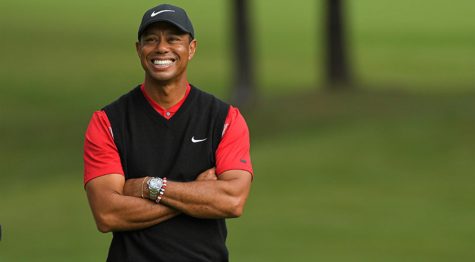 It's unusual for someone who some consider to be one of the best of all time in their sport to go quiet for 11 years. Injuries and legal troubles held Tiger Woods back and clearly had an affect on his play, as he continuously didn't make the cut to major championship golf tournaments. And then, in April of 2019, Woods won on the biggest stage possible, the Masters. Despite there being six contenders heading into the final holes, Woods pulled it out with a 13 under par performance, just edging out the competition, and earning him his fifth green jacket in his career. 
Sports moment number 10- Katie Ledecky's record shattering swim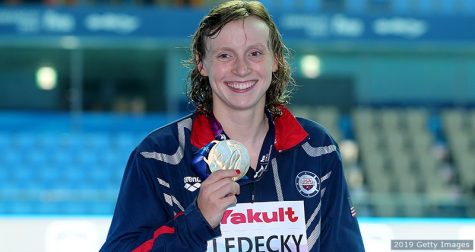 To have the top six times in any swimming race in history is already a feat almost unheard of. Until Katie Ledecky did it in the 1500 meter freestyle in her pro debut. Ledecky, a six time Olympic gold medalist, completely destroyed her previous time in the race by five whole seconds. She made the world realize that she was going to be the next best thing in professional swimming.