Finding a place in a new home
Dr. Sneed takes on role as associate principal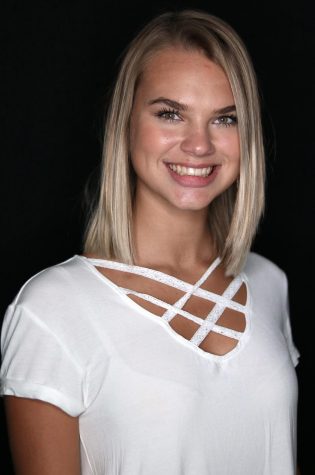 More stories from Joleigh Underwood
Dr. Yolanda Sneed walks into her office at 5:50 a.m. October 15.  It's her first day on the job as associate principal at Bridgeland – her first day as an associate principal at all.  
She checks her emails and settles in, then walks to the main hall for morning duty.  Scanning the hallway, she doesn't see a single familiar face in the sea of passing students. Bridgeland is different from Jersey Village in every way… Brand new, four stories, only three grades.  But none of that matters, because the most important thing on the first day, according to Dr. Sneed, is,"learning your place."
After a vacancy for the majority of the 2017-2018 school year, Dr. Yolanda Sneed was hired as associate principal and came in with a plan for her new role.
"I like to see what the needs are, what's missing from people and then what I try to do is just try to fulfill those needs. Keep the lines of communication open. I try to share everything that I can with the team, always try to touch base with them just to get a pulse about where they are for the day."
Prior to this position, Dr. Sneed started her career at Cypress Falls as a biology teacher, then worked as an AP at both Bleyl Middle School and Jersey Village.  Her 20-year career is decorated and successful, yet growing up, education was never part of the plan.
"When I went to college, I did not want to be an educator because growing up, when you have a family of educators they say, 'oh you're probably going to teach.'  So I was determined not to be in education."
After college, however, Dr. Sneed began teaching at Cypress Falls while waiting to go to pharmacy school and fell in love with it.
"I fell in love with the kids. I like talking to them. I like the relationships that I was building with them.  And I've always said if you really don't want to be a teacher lifelong, don't ever start it because you fall in love with the environment and you can't leave it."
Similar to the start of her teaching career, Sneed hadn't planned on becoming an administrator, but she's the type of person who is always hungry for a new opportunity.
"I think when you've been doing a job for almost ten years it becomes mundane and a little boring and you want to extend your knowledge, you want to grow yourself. And I felt that I needed to, and that's just a personal choice for me."
Considering that Sneed did not want to be a teacher, much less an associate principal, it's clear that there's some kind of driving force in her life.  Her mother, an educator for 43 years, never misses a chance to push Sneed to improve, from childhood up until now.
"She would always bring stuff from her job for my sister and I to work on. So it was just a constant learning environment. Every time you turned around, we'd listen to timetables in the car, we talked about books."
Without her mother, Dr. Sneed wouldn't have become a teacher, an AP, an associate. She wouldn't even be called Dr. Sneed.
"I do everything to make my mom happy. So she um- we had talked about it a long time ago. And she was like, 'you should work on a doctoral degree.'  So I said why not, and an opportunity presented itself."
Dr. Sneed wants nothing more than to make her mom proud, and her most defining accomplishments do just that.  If Sneed's choices make her mom proud, she knows she's on the right track.
"I would say that making my mother happy with the things that I've accomplished in my career has been the most powerful thing for me.  If I'm growing in my career and she's proud of it, then I'm happy I've made that choice."
In her short time here, Dr. Sneed has already gained valuable knowledge in how to be the best associate she can be.
"I've learned to take things slow, to always listen, to investigate all situations, to hear both sides of the story, and to talk to people as an opportunity for them to grow because each time you speak with someone that's a learning opportunity for you as well as them. And if there is an opportunity for me to help someone, to coach them up then that's what that's what I want to do."
Despite the initial anxieties of a new position on a new campus, Sneed feels confident about her future at Bridgeland and knows this is where she belongs.
"The anxiety that I was feeling, like you know you come into a new job mid-year, you don't know everything and you feel like 'Oh my goodness I may start drowning,' but Mr. [Michael] Smith is coaching me up every day so that's good. Mrs. [Michelle] Provo is helping me. Everyone has just been super super helpful so I see my future here as very bright and successful."

Later on in that first Monday, the final bell rings, kids file out of class, Dr. Sneed walks into the hall for duty. There are still no familiar faces and the school still feels impossible to navigate, yet something feels different… It feels like home.  While she may be new now, she won't be for long, because Sneed belongs in Bridgeland like a bear belongs in the woods. Packing up her things on the first day, she's happy to trade in her purple and gold for orange and blue.
"It's just it feels like home – it's just – it's a good day. Every day is a good day and everybody is just so lovely."
View Comments (1)
About the Contributors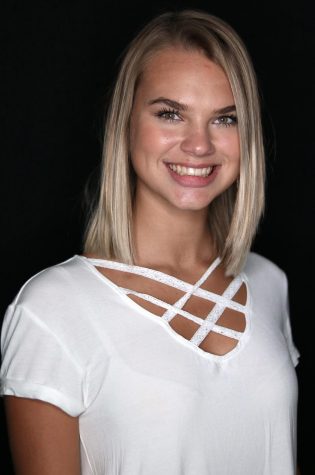 Joleigh Underwood, Copy Editor
Joleigh is a first-year newspaper student with a passion for writing and being involved in the community. She is the sophomore class president for student...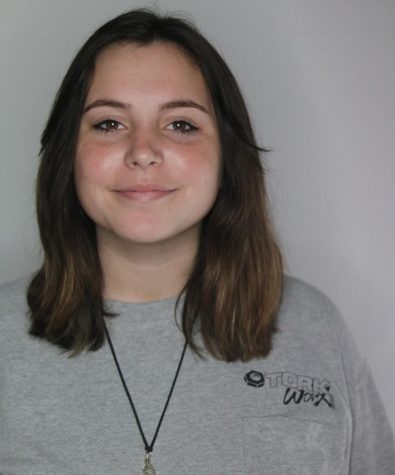 Hailey Poggemoeller, Reporter
Hailey Poggemoeller is a junior born in Houston and raised in Jersey Village who is excited for the opportunities in her second year of newspaper. In her...