Shopaholic's guide to retail success
More stories from Joleigh Underwood
As a seasoned veteran at shopping, I've seen a lot through the years. Crazy Black Fridays, crying over sold out shoes, walking six miles in one mall… I've been through it all and by now I know a thing or two. Here are my best tips and tricks for getting the most bang for your buck.
DO browse in the clearance section. Clearance can be daunting at first because of the disorganization and miscellaneous pieces, but it's often where I find my best hidden gems. Don't be afraid to buy something out of season; while you may not wear that turtleneck the day you buy it in July, it'll come in handy during winter and you'll be satisfied to have got it at a fraction of the normal cost.
DON'T buy something just because it's on sale or cheap. While that 70 percent-off-mini dress may seem like a steal, it's still a waste of money if you never wear it. Being practical is the number one rule of shopping, unless you're Kim Kardashian, and putting something back on the rack can be just as rewarding as swiping your card. Plus, things at a lower cost can sometimes mean lower quality, so make sure that what you're buying won't fall apart after one wear.
DO try it before you buy it. No matter how rushed or eager you are, it's crucial that you try things on. I can't tell you how many times I've found a cute top or skirt and just assumed it would fit perfectly. Now my closet is filled with too-short skirts, jeans three sizes too big, and countless crop tops that cling to me in all the wrong places. There's nothing worse than spending money on something unflattering, and it's all preventable by simply trying it on.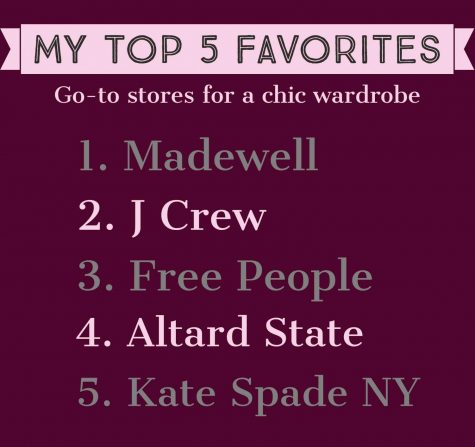 DON'T buy the first thing that catches your eye.  The sparkly red turtleneck on the first rack from the door is usually what I'm drawn to immediately, but the best and most affordable finds are usually in the back corner.  Plus, if you spend all your money in the first store you walk into, you'll regret it later when you find other things you want more but can't get them because you already bought stuff from the first store.
DO shop for pieces that will go with multiple outfits. While bold statement pieces are good every once in a while, the best way to build a versatile wardrobe with limited funds is by picking out the basics. White tees, denim jackets, and black dresses are your friend! They go with multiple things and can be worn several time in several different ways, which is more valuable than any price tag.
DON'T be afraid to step outside the box. Taking risks is the most important thing to having good style. Staying on trend and having classic, reliable pieces is always good, but no one will notice your great outfit if it looks like everyone else's. It's also important to step outside your own style sometimes. If you usually stick to chic athleisure but find an adorable denim skirt, it's totally okay to buy it if you love yourself in it. I myself try not to box myself into one specific style like preppy, sporty, edgy, etc., but just focus on if I think something's cute and go off of that.
DO splurge every once in a while. I'm not saying to buy the most expensive pair of shoes all the time, but if you see something you are truly in love with and can justify spending the money, then the purchase is worth it. Everyone needs a little pizzazz in their lives, and spending extra money on something truly special can be the perfect amount of wow-factor without breaking the bank.
Leave a Comment