Top 6 Places to Check Out in Cypress
Bridgeland teens give their personal recommendations of the hottest places to go in town.
"Cypress is boring" is certain to be heard at least once around the school. However, is there more to Cypress than we know of? 
Photography and social media status is a vital portion of the teen lifestyle. Juergen's hall, which resides on Hempstead road, offers its use as a community center, and allows groups and teams to come together
Sophomore Lianne Duran said, "People use Juergen's Hall for holiday photoshoots, community events, celebrations, and just flat out fun, you know? It's a great place to take pictures, and quite obviously it has become t the 'it' spot for group photo shoots."
Additionally, those into nature may also find interest in nature parks, such as allen Woods, located in Tomball. Sophomore Alyssa Elliott said, "Klebb Woods has been a go to location for me these days, mostly because the atmosphere just makes me feel at one with my surroundings," Elliot said. "I would recommend this preserve to anyone who needs a break from the sometimes chaotic Houston and Cypress."
inSPIRE Rock, an Indoor rock climbing joint, located conveniently on House & Hahl, offers a facility with state of the art equipment, refreshments, and boasts a fitness area, as well as team building opportunities.
Junior Edgar Fernandez said, "Honestly, some friends of mine brought me over to inSPIRE Rock, just to try it out, and it was pretty cool. I expect this place to gain popularity over the next few months, for sure."
The Showboat Drive-in, located a few minutes west of Tomball, is a drive-in theater that features a concession stand and a playground. Different from a conventional theater, the drive-in allows viewers to enjoy the luxury of a theater, while staying in their cars and a projector displays the film on the screen, as a radio broadcasts the movie dialogue through each individual's car.
Sophomore Peyton Divirgilio also said,"I would probably recommend going to the drive in because it allows people to have a more comfortable movie experience, as they're not restricted to sitting in seats in rows."
Kung Fu Tea is located in the Cy Fair Town center, and serves various teas, smoothies, and coffees, while maintaining a cafe ambience.
Junior Marie Rios said, "Although a lot of people know about this, Kung Fu Tea is a great place to meet with friends, play a game, and have a cup of boba. It is truly a gem in Cypress.
The Bridgeland Farmers Market, which occurs in the the parking lot adjacent to the Activity Center, is a community gathering of high quality vendors and consists of local farmers,bakers and producers, as well as fresh local produce.
Freshman Anthony Barrios Morales said, "The Bridgeland Farmers Market is super fun to go and visit all the booths, but my family likes to just buy fresh produce and avoid the plastic packaging, as we try to be super concise about how much waste we create."
About the Contributor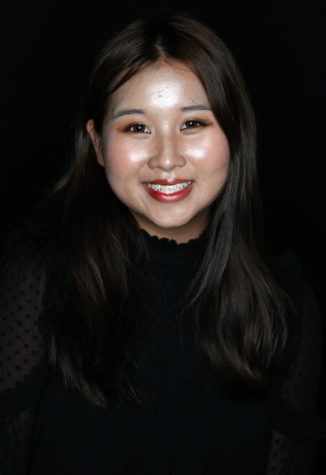 Elizabeth Kemsley, Social Media Editor
Liz Kemsley is a sophomore who enjoys eating all sorts of food, window shopping, and bothering her friends with unnecessary information. She also has strong...