House bill 3 to take effect Nov. 23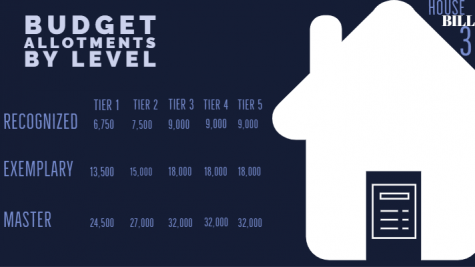 House Bill 3, which takes full effect on Nov. 23, was passed by the Texas Education Agency, planning to focus more on education and allowing compensation for staff.
The primary part of House Bill 3 regards staff compensation. The state budget was increased by 30%, and 75% of that is required to go to school staff. This means the budget per student, which was previously $5,140, is now $6,160. Because of this, teachers who have been teaching for more than five years are more likely to get bonuses from it, as they are more prioritized. On top of this, the more experienced teachers will be able to mentor the newer teachers, which will be called the Teacher Mentor Program Allotment.
"My hope is that it will allow the district to provide additional compensation to master teachers to serve as mentors, as well as invest in additional resources to better support new teachers.  The goal is to retain a higher number of quality teachers," Teresa Hull, CFISD Chief of Staff, said.
The bill is supposed to prepare graduating students for careers, military, or college. School boards are now required to set annual college, military and career performance goals every five years. The goals must be adopted by the students and the school board has to monitor the progress, and plans will be posted online, as well.
"The bill established four different funding allotments focused on college, career or military that will provide incentive and/or additional funding to school districts to increase the number of courses, experiences and opportunities made available to students," Mrs. Hull said. "This will help districts to achieve the goal of having 100% of our students graduate being college, career or military ready."
With more money for Texas classrooms, this not only allows for staff to earn more, but allow students to more resources and better teachers. 
"I believe HB 3 was a step in the right direction for the 5 million students enrolled in Texas public schools," Mrs. Hull said. "The legislature made great strides in increasing the funding which allows school districts to offer more resources and recruit and retain quality teachers and staff, which leads to higher learning outcomes for our students." 
About the Contributor
Emma Zwick, Reporter
Emma is a sophomore artist who loves to write. She mostly does drawing in her free time, and has a big imagination for creating her own characters. She...