Author Joelle Charbonneau visits to talk new book
To promote her new novel "Verify," author Joelle Charbonneau visited the library on September 25 during A lunch, to speak to various students interested in literature.
Joelle Charbonneau is on her 9th tour, in which she gets the chance to speak to various schools, campuses and bookstores. Charbonneau's publisher set her up with Bridgeland. 
"I love speaking to teens whenever I get the chance, which is always delightful," Charbonneau said. "I believe that people who read YA novels, especially teens, are people who are willing to look at the world around them and try to decide what they believe about that world."
Charbonneau spent her time in the library interacting with students.  She shared personal stories, promoted her novel, and answered questions from various students.
"I got to hear what you guys think about, and y'all got to hear what I think," Charbonneau said. "People need to talk to more teens, it was super fun."
"Verify" is a dystopian thriller set in America, in which Meri Beckley, 16, discovers lies undermining her community.
The library has access to Charbonneau's new novel. Librarian Beth Keen recommends "Verify" to student readers. 
"[Charbonneau] is a young, contemporary, young adult author and she's exciting," Keen said. "She gets kids interested in reading and writing."
Author of the Scythe series, Neil Shusterman will speak on December 6th in the auditorium. 
"He's huge. It's open to all of SCI fair. We have a local bookstore, that's going to be the official bookseller," Keen said. "He'll sign books and speak in our
auditorium."
About the Contributors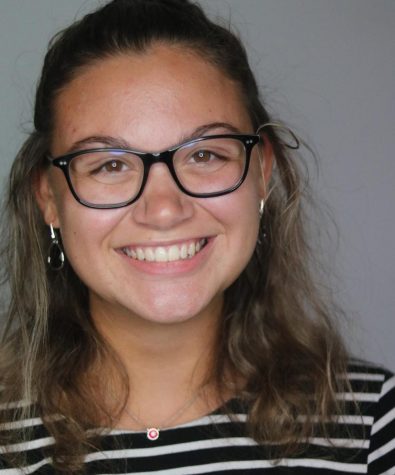 Della Fowler, Photo and graphics editor
Della is a junior and this is her second year as a member of Bridgeland Student Media. In her time away from the journalism room, she is a section leader...