Journalists earn Best of Show honors, 18 individual awards
Journalism students participated in the Texas Association of Journalism Educators annual Fall Fiesta convention October 19-21 in San Antonio winning 21 awards overall. 
Fall Fiesta is a convention for student journalists all around the state. For the first time in Fall Fiesta history, there was a student advisory panel. This team consists of five students from various schools, and junior Cara Hudson was elected as an inaugural member.
"It was really exciting to know that I was trying to get into something that would gain me more recognition in the journalism world and finding out that I got in was really amazing… [It was great] being put with these amazing journalists from all around Texas," Hudson said.
Miss Samantha Berry, Student Media's adviser and TAJE President-elect, ended the convention as the closing keynote speaker. According to Hudson, this speech made her emotional.
"I learned that it's okay not to be perfect from Miss Berry's speech on the last day," Hudson said, "I don't know if it was just being super tired and having kind of an emotional weekend or if it was just seeing Berry up there, but I started crying when she was giving her speech about not being perfect. She said 'I was afraid that I would be unlovable', and the tears just started rolling."
According to sophomore Olivia Masterson, her favorite memories were the classes. She specifically loved the one taught by Scott Winter focusing on how to build bonds within staff. On Saturday, she participated in the In-Depth competition, a five-hour event involving the creation of an infographic, video and article, alongside editors and juniors Tommy Yarrish and Kaiya Little.
"I really liked the category I competed in. I'm the type of person to find stressful situations fun," Masterson said. "It was a trip from start to finish. We spent a while sitting in a dark hallway, planning. And then we had to record people when we could find them because everyone was in their competitions. It involved a lot of walking." 
Berry says she can see the difference in kids before and after conventions. She loves being able to watch them excel, compete and build relationships with one another.
"A lot of times I can even categorize kids in my head of 'well that was pre-convention-kid' and that was 'post-convention-kid' because they always come back a lot more fired up, with a lot more inside jokes, and just kind of ready to take on publications and I just think that's why these trips are really valuable," Berry said. "In the end, trips like TAJE are really the things that we're going to remember for years and years and years."
Journalists earned 18 individual awards and took third place Best of Show in yearbook, honorable mention Best of Show in online news and fourth place overall Sweepstakes.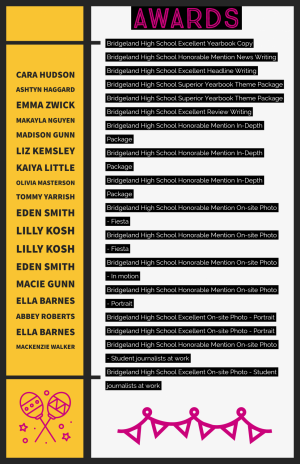 About the Contributor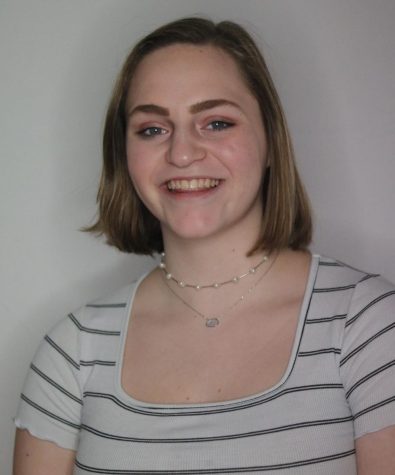 Ashtyn Haggard, Reporter
Ashtyn Haggard is a sophomore who was born in Galveston. Within five seconds of her birth, she was adopted by a couple looking for a little girl to call...