An honest review: NASA is NOT out of this world
A bored and frankly unimpressed teen explores NASA.
It's every Houstonian's duty to visit NASA at least once in their life. What everyone fails to mention is the fact that it's a tiny confined place with too many tourists and not enough to do, in other words – boring. 
The most boring part of NASA is the History of Mission Space Tram tour. Passengers ride a Tram vehicle to travel to the original Mission Space center – the one where the Moon landing happened. Tourists relive what friends and family of mission space saw that day – sitting in the same, comfortable seats and witnessing the preparations of the Moon landing via video. 
However, this tour is not for the sleepy or uneducated. In order to get the full experience, it's good to know rocket science. If you don't, you won't understand the video shown, and the experience will be confusing. Additionally, with the set-up of the room, it's very easy to fall asleep. The seats are immensely comfortable, and with the warm room and dimmed lights, it almost feels like you're in bed. 
On the other hand, the most fun exhibit in the building is the "Angry Birds" themed kids Space Place. Within this two-floored kids area, there are many things to do: convert your weight to different planet weights, go inside a model rocket and help program a robot to successfully traverse the terrain of mars. Regardless of the targeted age group, these activities are entertaining for all. 
NASA also sells its own food. Surprisingly, not all their meals are freeze-dried astronaut food – they sell overpriced comfort foods, too. It costs an overwhelming $12 in order to get a grilled cheese sandwich and fries. To top it all off, the kids' meals, which are more expensive than the adult meals, are the same size as them. The only difference in content is the side food. If you're on a diet or unable to eat large amounts of food, this factor can be very disappointing. Be prepared to pay more if you fall under these categories. 
Overall, NASA is a pretty weird place. Touring, depending on interest, can be very educational and fulfilling. However, if you're looking for something more thrilling, NASA is not for you. 
About the Writer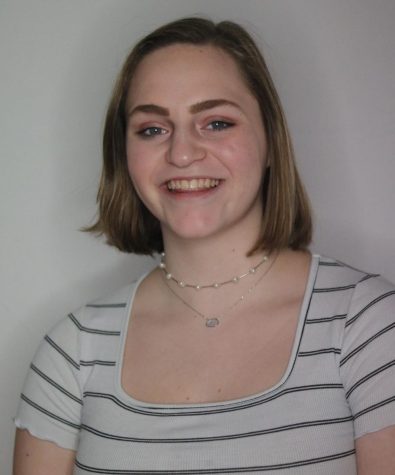 Ashtyn Haggard, Reporter
Ashtyn Haggard is a sophomore who was born in Galveston. Within five seconds of her birth, she was adopted by a couple looking for a little girl to call...