From the diamond to the desk
Baseball coach and Geography teacher, Coach Cody Weatherly awarded with Teacher of the Year for the 2019-2020 school year.
The first-floor classroom is crowded with the same familiar students that walk through the door every single day. The smiles and attentive faces are commonplace but it's the balloons decorating the room and the freshly iced cookie cake that really stand out.
He smiles from behind his desk while his students clap and cheer. There will be board meetings and hugs and handshakes, but for now, he's just happy to be in this moment. Everyone watches with bright smiles as principal Mike Smith presents the Teacher of the Year Award to their beloved teacher, Coach Cody Weatherly. 
"I was very surprised," Coach Weatherly said, "There are a lot of teachers in Bridgeland High School that are very good and a lot of them that I would vote for Teacher of the Year before myself." 
The Teacher of the Year award is an incredible honor to receive. Across Cy-Fair ISD, teachers are selected by their school administration for their dedication and service to the students and district. The award is only given to one teacher each school year, with last year's being presented to Mr. Guevara for his excellence in the photography classroom.
Coach Weatherly's bright and adventurous personality really shines through in the classroom. Every time freshman Brooke Gamble walks into the world geography classroom, she's ready for a class full of fun and jokes and learning that makes one of her favorite subjects so much better.
"He's really funny, and he jokes around with kids, but at the same time, he has a really good way of teaching and making you remember things," Gamble said. "So it's like he's friendly, but teaching is not lost in that way."
Growing up with teachers as parents, Coach Weatherly has always been surrounded by a love for making a difference in students' lives. As he got older, that love was passed on to him;  he wanted to pick a job that he could make his life's purpose rather than just a source of income. For him, teaching was the obvious choice.
"He's always very compassionate. He teaches the class so easily," sophomore Benjamin Birbeck said. "Everything he says it's super easy to understand…  it's just a great class."
When he trades in the world of smart boards and desks for the green of the baseball diamond, his personality and knack for teaching shines through there as well with his kids learning accountability and the impact of a great coach.
"The atmosphere he creates is fun but we still have got to get our stuff done, and so you get a good balance between hard work and fun," junior Brody Biles said, "So it's an awesome atmosphere."
Coach Weatherly's players know that he'll push them to work hard and give it everything they've got. After all, if you just give part of yourself to doing something, is it even worth doing at all?
"The worst thing that I see them do is that they'll halfway do something and call it good instead of committing themselves," Coach Weatherly said. "They'd be amazed at what you can actually accomplish beyond what you think."
Every single day he pushes students to keep working, keep giving it their all, so that they can see the potential he sees in them. 
"Coach Weatherly's helped me grow in more than just being a baseball player," Biles said. "He's helped me become more mature and act my age"
Even indirectly with his roles as teacher and coach, even world traveler and explorer, he stands as proof to students that they can do the things they think they can't and so much more. 
"I think he has helped inspire me to just remember there's 24 hours in a day.  You can get a lot done," Gamble said.
Coach Weatherly has served as an inspiration for all of his students, truly embodying what it means to be Teacher of the Year. He sets the bar high for what a teacher should be, both in the classroom and on the field. In the eyes of his students and his players: 
"If anyone deserves this, it's definitely him."
Leave a Comment
About the Contributor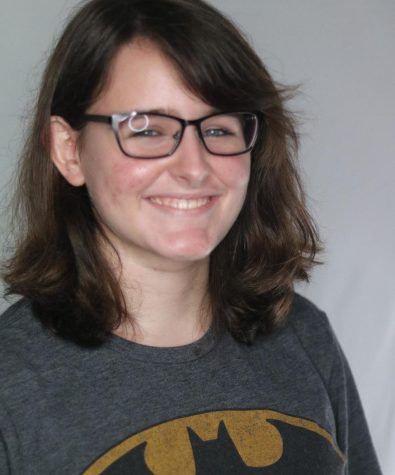 Olivia Masterson, Reporter
Olivia Masterson is a sophomore and excited to see what her second year on staff will bring. She enjoys reading, writing, looking up cheesy pick-up lines...