Esports: A new opportunity for the modern competitor
Esports, the industry surrounding competitive video gaming, has grown at an astonishing rate over the recent years. With 2.3 billion gamers as of December 2018,  gaming has become the biggest entertainment industry in the world. Although esports only accounts for a small portion of that statistic with around 380 million viewers worldwide as of 2018, the audience is expected to grow to 577 million by 2021. 
Unexpectedly, the popularity of esports has steadily grown since the early '70s. The first esports event was held at Stanford University, where students competed in the Intergalactic Spacewar Olympics for a chance to win a subscription to Rolling Stone. From there esports took off, but the real game changer to the industry was the release of Xbox Live. This brought about a whole new era of esports, through the feature of multiplayer. Being able to play the same game from different consoles was huge and changed the way videogames and esports were played forever.
Ever since this technology started to develop faster and become more accessible to the general public, there are now streaming services and channels that contain content only related to videogames on many social media platforms. The main hubs are Youtube, Instagram, Snapchat, Discord and Twitch, which have dedicated channels that post clips and videos relating to gaming and information about upcoming tournaments held for certain games.
With the increase in popularity of esports, according to Ironsrc, developers realize the potential in Esports, leading to more money, better broadcast and higher production values. And those investments led to the increase in popularity of streaming on different platforms, the main one being Twitch, allowing gamers across the world to bring in a steady income depending on the amount of viewers and subscribers they accumulate. This progression is a direct result of the increase in viewership of esports tournaments and streamers. For instance, in 2018, Emarket stated that there was a total of 380 million viewers that year, and its expected to grow by 177 million viewers by 2021.
Increase in popularity and viewership of esports means an expected growth in annual revenue as well. In 2016, according to Forbes the annual revenue of esports was $493 million and just three years later the annual revenue has grown by over 45% to a total of over $900 million. The opportunities, possibilities, and all around fun that esports has to offer is what makes it so amazing. It's totally different compared to traditional professional sports, where you have to play in high school, then hopefully make the team in college and then try to get drafted to play professionally. But the chances of this success are very slim: the percentage of people able to play professionally in their desired sport from college is just 2%. But the great thing about getting into esports is there aren't very many requirements, no need for schooling, or anything super expensive. All that is needed is a following on a social media platform and lots of practice. From there it all depends on the popularity of the game, your skills, and finding a team to climb the ranks with.
Another great thing about Esports- similar to many athletic sports- is the ability to gain scholarships. Colleges have noticed the ever-increasing gaming industry, and with the rise of popularity of Esports and gaming in general, there has been a drastic amount of scholarships available for gamers wanting to go into the Esports industry. As of 2018, esports scholarships have grown by 480% and are expected to continue growing.
Even though scholarship opportunities are huge now, Esports scholarships have only been around since 2014, when Robert Morris University became the first university in the nation to offer substantial scholarships to members of the Varsity eSports League of Legends Team. Qualified gamers can earn scholarships up to 50% tuition and 50% room and board through that particular opportunity.
Since then about or over 100 schools across the United States and Canada started offering eSports programs- the biggest schools being the University of Utah and the University of California. Overall, scholarships for eSports have grown exponentially in recent years, proving that colleges and many others see ESports as a professional sport.
About the Writer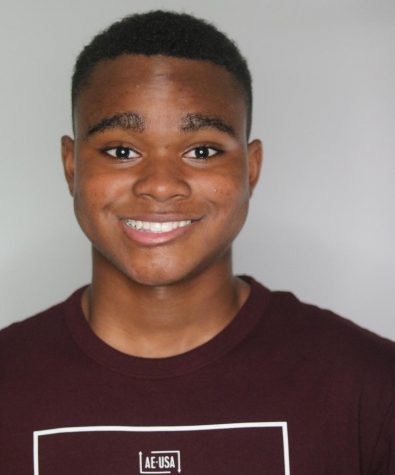 Matthias Talbert, Chief Technology Officer
 Matthias Talbert is a junior and is currently in his second year as a journalism student. Outside of Newspaper some of his hobbies are hanging out with...