Putting off procrastination: set a quarantine routine
Social isolation meet online learning. As we enter almost a month of quarantine, the normal routine of a school day is lost, resulting in a new fight: the motivation monster. This challenger, while far from visible, is what keeps you from picking up the pencil or opening the computer and generally makes life harder as the responsibilities keep on coming even when stuck at home.
But, even when the day to day seemingly stops, life doesn't have to. Here are some tips to successfully fight procrastination.
Work up ahead!
Chances are, you are probably going to have a harder time doing that work from bed. So before getting back into the covers, consider setting up shop in a place that is well-equipped for sitting and focusing. Minimize distractions and create a space that is a strict work-only zone, creating office hours with no phone, video games, or unnecessary distractions. Good lighting, windows, and lamps can all be good for boosting the mood and making what could just be a desk or sitting area into a personal area that is perfect for productivity. 
Seize the day! Or at least get out of bed
Without the ringing of that school alarm each morning, staying in bed and avoiding the tasks of the day can seem pretty intriguing. But, the addition of online classes entering the mix makes it all the more important to get up and around and carve out the time to ease into a new day of work and responsibility. However it is that you choose to get ready each day, makeup or a shower and new clothes, find a way to remind yourself subconsciously that there is a switch taking place between the downtime and the working hours all without physically going anywhere. Soak in this time and allow it to be a refresh, try turning on a podcast you enjoy or some fun music and reflect with some mindful time to yourself. 
Love it or list it!
Take the time to make a list, whether physical or digital and start detailing the tasks at the forefront of your mind; big or small. Determine which of the list counts as a multi-step activity or project and break it down appropriately. Spreading out the large work into the smaller pieces that make it up, allows for a more manageable outlook. If anything can wait or become a long term goal, then separate those into their own respective list to tackle another time. Along with the to-do lists, a planner can also prove helpful and just allow for some fun and visual ways to see the information.
Sorry, we're closed!
Set a general schedule to follow for the day and allow yourself breaks. Create working hours to do whatever must be done and respect them. Be realistic and make constraints, when looking at the whole day as a playing field to get stuff done, it invites procrastination. According to Parkinson's law of productivity, the more time dedicated to a task, the less effort you'll put in, so just like class periods in a normal school day, you can mimic the same idea at home. 
Treat yourself!
An incentive system can make the work you do during the day feel much more satisfying, even if that means calling a friend before bed, a movie night, or a sweet treat. Remember that you can still keep working for a goal even as the days become a little monotonous in quarantine and that there is a lot of value in taking care of yourself.
Who's the boss?
Now is as good a time as ever to get anything that you've been wanting to do done, and feel good doing it. Consider this a time to work on personal things and let the rest of the world catch up to you for a change. Learn new hobbies, embrace the slow moments, be your most creative self, and get the control that only the uncertainty of a global pandemic can make you crave.
About the Contributor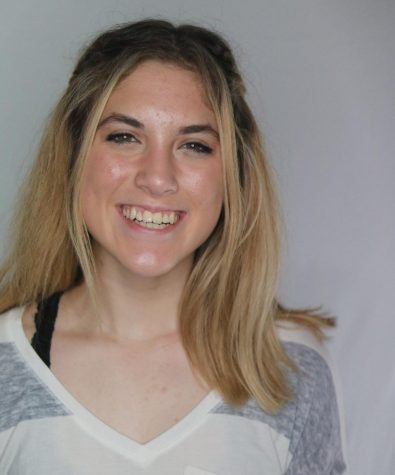 Kaiya Little, Online editor
Kaiya Little is a junior and second year newspaper staffer. Kaiya wants to go to the University of Oklahoma or University of Texas and has dreams of being...