Notable albums of 2020
Reporter Braden Murray offers his reviews on some of the best albums in 2020- Spotify links included.
2020 is shaping up to be quite the year: the COVID-19 pandemic, an active hurricane season, dangerous wildfires spreading across the west coast, and large-scale Black Lives Matter protests. Adding to those massive and upsetting events, we also have a presidential election coming up in a few weeks. 
One thing has helped us maintain our sanity through lockdown… music. Amidst the chaos and tragedy came numerous new albums despite the whole world shutting down. Here are just a few.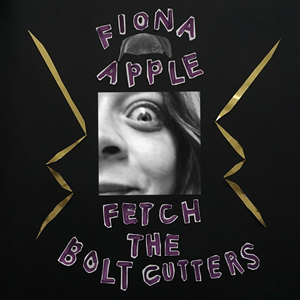 Artist: Fiona Apple
Release Date: April 17, 2020
Genre: Alt/Indie
Favorite Song: Shameika
Rating: 9.3/10
"Fetch The Bolt Cutters" is Grammy-award winning musician Fiona Apple's first album since 2012's "The Idler Wheel is Wiser Than the Driver of the Screw and Whipping Cords Will Serve You More Than Ropes Will Ever Do". "Fetch The Bolt Cutters" could be seen as a comeback album of sorts, following her 2012 arrest for a DUI. What really makes this album stand out from the pack is the homemade feeling of the songs. The instrumentals on this record are free-flowing and jazzy, which might turn some listeners off. Apple's vocal performances are impeccable; it is clear she really gave her all on every single track. 
One thing I really appreciate is how fluid the album is, it never seems to lull in places. The whole album is somewhat reminiscent of the work of early Pink Floyd (specifically post Syd Barrett, but pre Dark Side of the Moon), with all the ambient background sounds and interesting vocal quirks. If you are someone who appreciates good bass work then this album is for you. The bass may be a little hard to hear, but the bass lines are satisfying to say the least. One thing I didn't personally enjoy were the ambient sounds, as I found myself paying more attention to those than to the actual song. Overall "Fetch The Bolt Cutters" is a fantastic record filled with memorable lyrics, vocals and instrumentals, all of which make this album well worth your time.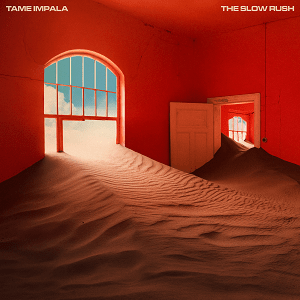 Artist: Tame Impala
Release Date: February 14, 2020
Genre: Soft Rock, Psychedelic Pop, Disco
Favorite Song: Is It True
Rating: 7.5/10
"The Slow Rush" is Australian-psychedelic group Tame Impala's fourth studio album. Tame Impala's previous album, "Currents" (2015), was a critical and commercial success. It was also nominated for Best Alternative Album at the 2016 Grammys. In this latest release, the sole official band member Kevin Parker decides to work with what he knows and makes sure to not shake things up too much. What is most impressive about Tame Impala as a band is the fact that Kevin Parker plays all the instruments on the album himself. The production and mixing on this album is great as always, but at times Parker's vocals can get buried in the mix and become hard to hear. 
Speaking of vocals, Kevin Parker still sounds eerily like the late John Lennon, but the similarity is not as striking here as it was in the earlier albums.  All the songs on "The Slow Rush" have a very similar aesthetic and sound, but not so similar to make the album monotonous slog of ethereal synth pop/rock. This album is definitely not for everyone, but for those willing to give it a try might find themselves enjoying it.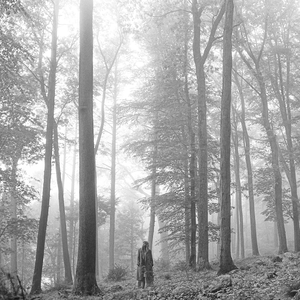 Artist: Taylor Swift
Release Date: July 24, 2020
Genre: Pop, Indie Folk, Alt Rock
Favorite Song: Betty
Rating: 7.5/10
"Folklore" is the eighth and most recent studio album from genre-defying Taylor Swift. It feels like Swift has been releasing music constantly for the past decade or so. Personally, I was more of a fan of Taylor during her country era and was disappointed when she decided to make the shift to pop music. "Folklore" was the first album of hers that I actually decided to sit down and listen to; needless to say, I was pleasantly surprised. I kept a running count of songs I liked, and it turned out I liked eight of the 16 songs. 
For me, the album really hit its stride starting with "Exile". The first three songs were fine, but not exceptionally good. I'm a big fan of Bob Dylan and '60s-'70s folk music which utilizes lots of harmonicas, so when the harmonica popped up on "Betty," I was ecstatic. No matter if you like Taylor more as a country artist or pop artist, you will probably like this album. I wouldn't consider myself a fan of Taylor Swift, but if she continues to release solid albums like this I might have to reconsider. All that said, there are songs on this album I really didn't care for (for example, "Cardigan"), which leads me to consider this album highly overrated.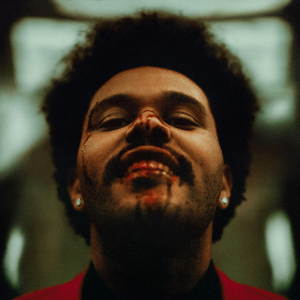 Artist: The Weeknd
Release Date: March 20, 2020
Genre: R&B, New Wave
Favorite Song: Faith
Rating: 6.5/10
Whenever I hear any music from The Weeknd, I can't help but think of "Uncut Gems" (a great movie by the way). That is especially true in regards to "After Hours", the latest release from The Weeknd. Let me just say, I'm glad I gave this album a second chance. When I first listened to it back in March, I was not feeling it. It was late at night and my tired brain thought all the songs sounded the same. The complaints I had in March are the same complaints I have seven months later. I really like the instrumental tracks and beats throughout the entirety of the album. The Weeknd really knew what he wanted the album to sound like. That said, the sameness of aesthetics and sound make the first 6 tracks hard to like because all the songs sound so similar to the song right before. 
Thankfully, the album starts changing for the better, beginning with "Faith." Things don't change too much though, the '80s inspiration is still evident in the latter half of the album. I greatly prefer the second half, mainly because The Weeknd's vocals are much easier to hear and comprehend. Through the first five to six songs, The Weeknd manipulates his vocals so heavily that it was easy for me to just tune out the song. What I could hear in terms of vocals I enjoyed, I just wish they weren't so heavily affected. This is not a bad album, I just can't give it much higher than a 6.5 because of how much I dislike the first half.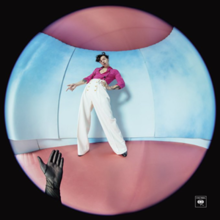 Artist: Harry Styles
Release Date: December 13, 2019
Genre: Pop, Pop Rock
Favorite Song: She
Rating: 6.5/10
This album is kind of cheating because it technically came out in 2019. However it came out after the deadline to be considered for the 2020 Grammys, so I'm counting it. It also didn't make a real cultural impact until this year, another reason to consider it a 2020 album. "Fine Line" is the sophomore album from former One Direction member, and global superstar Harry Styles. Styles was always my favorite 1D member, and I thought he was great in "Dunkirk" and "SNL". 
On this album, Harry seems to be suffering from a lack of clear creative direction. The lack of consistency harms the potential quality of the album, as it causes "Fine Line" to sound more like a compilation of songs than a cohesive album. Based off of the songs I had heard coming into this album, I thought it would be an average pop album, but boy was I wrong. Of course, there are radio-friendly pop songs, but Harry also tries his hand at folk-rock, reggae, children's music and other genres. The peak of the album for me is the heavily Beatles and Pink Floyd influenced "She" which ended up rocking a lot harder than I would typically expect from a Harry Styles song. Going forward in his career, Harry really needs to solidify what his sound will be and what kind of music he would like to make. Once he figures those things out, then maybe I'll give him higher than a 6.5.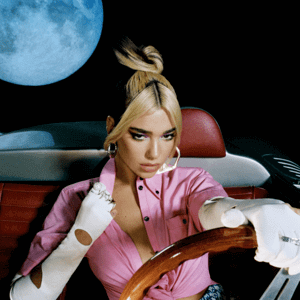 Artist: Dua Lipa
Release Date: March 27, 2020
Genre: Dance-Pop, Disco
Favorite Song: Break My Heart
Rating: 8/10
"Future Nostalgia" is the very '80s inspired second album from British singer Dua Lipa. Generally speaking, I love '80s music and I LOVE a great bassline, so when I first heard "Don't Start Now" I was intrigued. Before hearing any of Dua Lipa's music I recognized her as the person who beat out Greta Van Fleet for best new artist at the 2019 Grammy Ceremony (still upset about that). With the exception of two songs, this album really kept me engaged and invested in what cool sound would come next. 
As I said earlier, this album is heavily '80s inspired, but what's cool about it is that this album still sounds modern. Vocally there is nothing too impressive about Dua Lipa's voice, but with an album like this, that's perfectly okay. Out of all the albums I've listened to this year, "Future Nostalgia" has the best bass-work or at least the most in your face. Coming in at just under 38 minutes, this album is surprisingly, and perhaps disappointingly, short which I guess could be forgiven if the final track was a banger. Unfortunately, the final track is not a banger. The final song,  "Boys Will Be Boys" is a commentary on the negative effects toxic masculinity has on society. It is not a terrible song, and would work well on its own, it just feels shoehorned in here.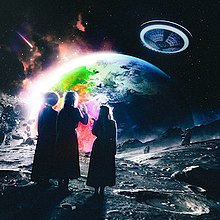 Artist: Lil Uzi Vert
Release Date: March 6, 2020
Genre: Rap/Hip Hop
Favorite Song: Silly Watch
Rating: 6/10
For the final album I decided to step out of my comfort zone and listen to "Eternal Atake", the latest album from Philly rapper Lil Uzi Vert. Considering all the hype surrounding the album and how many people told me how good it was, I was extremely disappointed when I finally got around to listening to it. Lil Uzi's high, almost falsetto vocals became annoying real quick. That being said, there are some interesting melodies and flows interspersed throughout the album. 
If you are a fan of deep lyrical content, then this album is not for you,  they are your typical 'offensive' trap lyrics. 
The beats on "Eternal Atake" did a good job of making me believe I was on an alien spaceship, they consistently kept me entertained, and kept me from turning off the album. Another thing that kept me listening was the skits played at the end of various songs that helped further the narrative of alien abduction. I found myself enjoying "Eternal Atake" more as background noise, than as an actual album. There is enough on this album to keep me coming back, but I think it will take some time for me to truly appreciate it
Leave a Comment
About the Contributor
Braden Murray, Reporter
A Beatles fanatic, Braden Murray was born in Friendswood, TX but raised in Houston, TX. Not only is he a student reporter for Bridgeland Student Media, ...