Hoco Volleyball Game Recap
The bears took on the Cypress Ranch Mustangs in a 0-3 homecoming match up.
The pressure elevated as soon as varsity volleyball walked onto the court to take on their rival, Cypress Ranch, for this year's homecoming game. Their first time around, the Bears defeated the Mustangs. Sadly, this time the Bears lost their undefeated district title and finished the game 0-3 on Friday, October 30.
The beginning of the first set looked promising for the Bears as they achieved back-to-back blocks that put them in the lead. However, the Bears' defense gave through, and the Mustangs' OH, Bianna Muoneke, fired back with multiple spikes and hits, causing them to capture the first set under their belt.
"I think going into it, we were a little bit nervous because it's a really big game, and the pressure is just high because of all the things that are going on," senior Bella Griffin said.
The Bears and the Mustangs went point for point in the next set. Bears' MB, Karrington Kays, and MB, Emily Marks, had blocks left and right, and they tried not to let anything go over the net. Next, the Bears' offense let up for only a second, and the Mustangs took full advantage of that. Jadin Williams and Asha Barton's blocks shook them up, and the Mustangs won the second set.
"I think we could have been more aggressive and started off with higher energy," Kennedy Kays said
The third and final set was close toward the end. The Bears and Mustangs battled back and forth to get the win. The Bears attempted to win the set to gain a comeback, but the Mustangs remained determined to finish it. Several uncontested spikes pulled Cypress Ranch into the lead, and eventually what got them their win.
Regardless of the Bears' record now being 8-1, they plan to make adjustments and come even more intense for their next game on Wednesday at 5:30 against Cypress Park.
"Well, now we know what it's like to lose because, before this, we were undefeated, so I don't think we're ever gonna let ourselves lose again," Griffin said.
Leave a Comment
About the Contributors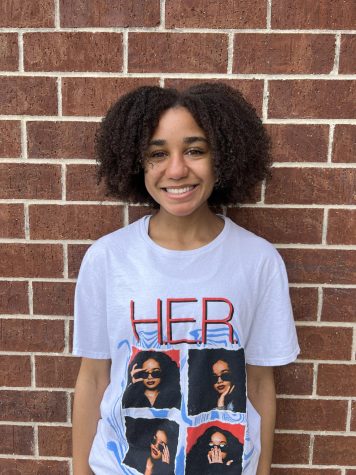 Charleigh Thomas, News Editor / Sports Editor
Charleigh Thomas is the news and sports editor for The Bridge. Although she stays pretty busy with clubs and basketball, she always makes time for her...
Madison Clay, Reporter
Madison Clay is a junior and in her second year on staff at Bridgeland High School. Madison is a member of the Bridgeland girls basketball team and enjoys...