Surviving Senioritis
Four years of waking up early at 6 a.m., bubbling answer sheets on test after test, euphoric Friday night football games, late-night cramming, laughing it up at the lunch tables, goofing off with substitute teachers, not paying attention only to get called on, and a student's favorite question, "When will we ever use this?"
High school is taking all the good with the bad and making memories that continue to get brought up for years to come. However, as senior year creeps to an end, the desire to move on to college or the next part of life drives out every ounce of patience to finish out the year. This highly contagious, highly inevitable virus is best known as senioritis.
Side effects may include but are not limited to: reluctance to roll out of bed, a sudden urge to skip class, an overwhelming amount of low grades, mild to moderate zoning out, intolerance for projects, or an excessive leaking of tear ducts.
So how can this virus be tackled in order to prevent it from ruining your glorified, long-awaited senior year?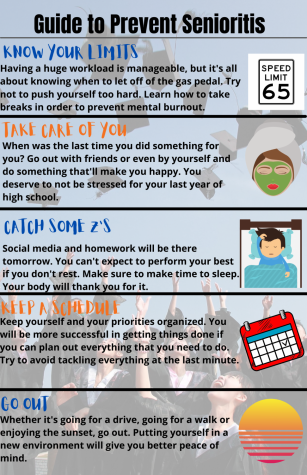 About the Writer
Charleigh Thomas, Reporter
High school basketball player and reporter for TheBridge, Charleigh Thomas, is a 10th grade student at Bridgeland High School. Her dreams are to go to...