Fantasy Football – Tradition
Exploring the fantasy football tradition within Bridgeland High School.
In the United States, about 40 million people play fantasy football, a game in which participants play as general managers of virtual American football teams. Fantasy football is a beloved tradition amongst friends and families. However, traditions vary between leagues and cliques.
With fantasy football beginning to heat up, senior Jake Seibel is determined to succeed in his league. Seibel has played fantasy football for years, improving his skills and forming memories.
"It's something I look forward to every year. It requires a lot of time and dedication, but everything's worth it when you win first in your league", Seibel said. "I play a 10-man league with my friends. Even though it gets intense sometimes, fantasy football has brought us closer together. We get really into it."
Though traditions vary by league, they always address the same issues: draft location, draft order, winner's award and loser's punishment. Similarities across leagues are very common, as many players follow the same blueprint and implement similar rules.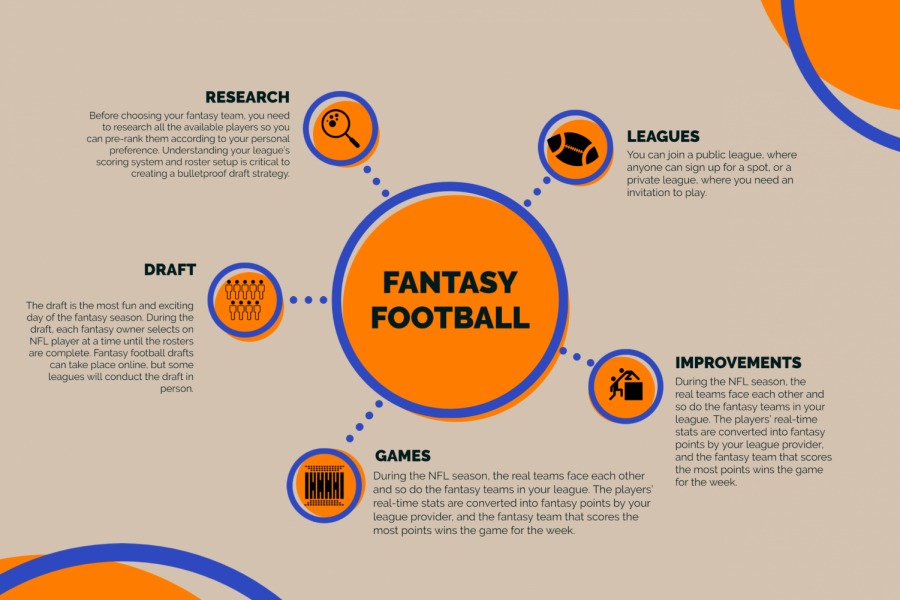 Senior David Fontenot is a member of a 10-man league and has been playing for four consecutive years.
"We did our draft at a friend's house. We made it this whole big thing. I'm very excited for this season", Fontenot said. "I've changed my strategy this year around and drafted players I would've never thought of previously."
The biggest honor you can receive in a league is being declared the winner. The winner usually receives cash and bragging rights. It's an honor that David Fontenot has experienced before.
"I won first place three years ago. My league had a $10 buy in, so I received about $100. It was great", Fontenot said. "We really hype up the winner. It's a whole celebration."
For some people fantasy football is more than just a game. It becomes something to look forward to and celebrate. It can distract busy minds, helping people in ways more than just being a time-passer.
"I'm a senior so this is probably going to be my last year playing in this league, so there's a lot riding on this season," Fontenot said. "I think I could definitely win. I can feel it, I believe in my team."
Leave a Comment
About the Contributor
Michael Burns, Feature Editor
Reporter Michael Burns is a senior at Bridgeland High School. He wants to attend the University of Texas to major in Radio/Television/Film production....