Bridgeland vs Cy Park Football Preview
For ordinary people, this week is just another seven days in October. But for Texas high school football fans who keep up with the biggest games in Houston, this week is definitely one to get excited about. The Bridgeland Bears and Cypress Park Tigers are gearing up to face each other on Friday in arguably the fiercest matchup of District 16-6A play. Here's everything to know about these two talented squads and how they stack up against each other.
'Star Power'
Let's state the obvious, both Bridgeland and Cy Park have players who are nothing short of extraordinary. With stars we can expect to see on the big screen for ESPN College Football game days, both teams have that secret-not-so-secret weapon.
For the Tigers, the main man is none other than senior athlete Harold Perkins. Perkins holds offers from some of the top Power 5 programs in the nation like Alabama, LSU, Texas A&M, and the University of Texas, and he definitely plays to that kind of notoriety every game. Eight hundred plus total yards on offense is what Perkins has accumulated so far in his senior campaign, and that's not all. He also sticks out on the defensive side of the ball at linebacker combining his raw athleticism with his high football IQ to pose a threat to any quarterback. Perkins will play a huge factor in how effective the Bridgeland offense will be and also Cy Park's running game.
👒trick for @HP113k!

Cy Park leads 21-0 in the 1Q.

🎙️ @GavinMoritz | #txhsfb | 📺 @Texan_Live pic.twitter.com/v9wo2zXxS7

— Dave Campbell's Texas Football — TexasFootball.com (@dctf) October 1, 2021
For the Bears, senior quarterback Conner Weigman has leadership quality, both with his physical and mental ability, to help Bridgeland shine bright in this game. In his past five starts, he's racked up 2,079 total offensive yards and 14 touchdowns. The future Aggie, headed to play for Jimbo Fisher following this season, has all the tools to compliment a high-powered offense, having been on the passing, rushing, and receiving end of touchdowns for the Bears this year. Having Weigman allows Bridgeland Head Coach David Raffield to keep a talented defense like Cy Park off balance and also gives Raffield more freedom in creating an offensive game plan for the Tigers.
Elite Texas A&M QB commit Conner Weigman (@ConnerWeigman) looking to leave lasting legacy with @BridgelandFB & @AggieFootball / @AggieBaseball https://t.co/NiZFyeEp6M 👍 @CravenMike | #dctf #txhsfb #gigem pic.twitter.com/grUpr0aj33

— Dave Campbell's Texas Football — TexasFootball.com (@dctf) October 7, 2021
The Win Factor
Bridgeland and Cy Park have had comparatively different journeys throughout the first part of the season.
Cy Park has a perfect 6-0 overall with a 3-0 record in district play, making them the frontrunner in District 16. Not only have they just been victorious, they have won by large margins in every game outscoring their opponents 358-76. The Tigers have made it clear the team is firing on all cylinders.
Bridgeland is 5-1 overall with a 2-1 record in district play, making them third in District 16. After a 38-28 loss to Cy Ranch on Saturday, the Bears lost their first district game in two years. Although they have had some dominant performances and victories over notable opponents like Shadow Creek and The Woodlands, Bridgeland has a whole new challenge facing this year's potential district champion.
There's no question Cy Park has been dominating opponents, giving the Tigers more confidence. However, they have not truly been tested yet this season. With the closest game being a 34-point win over Cy Fair in their second game, what do they do when the game is close? How does this Tiger team respond to pressure? That's something that might give Bridgeland an idea of what to capitalize on.
On the flip side, Bridgeland has been put in all kinds of situations this 2021 season. From blowout performances on ESPN to a gut-wrenching loss in the last minute of the fourth quarter to clinching a win by one score, the team has been through the wire. But with losing to an opponent last week they were expected to beat, will Bridgeland lose the tenacity they built up until that point? Or, was a loss something that will help the Bears regroup for the better? We will find out Friday night.
Players to Look Out For:
Cy Park:
RB Cameron King
ATH Owen Pewee
Bridgeland:
Short and Sweet Takeaways
-Cy Park has a good amount of athletes who can play both ways. Bridgeland needs to plan accordingly for this kind of athleticism.
-Junior wide receiver Jonathan Nelson caught fire for Bridgeland these past few games. With or without a Weigman start, the Cy Park defense needs to pay special attention to him and what he is capable of.
-This should be a good one.
Leave a Comment
About the Contributor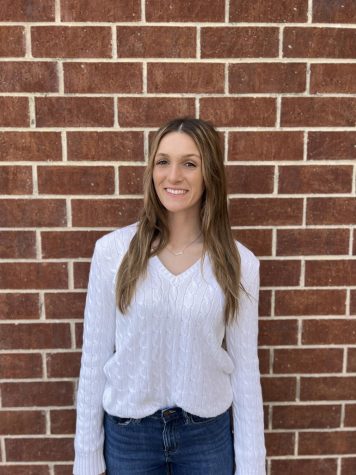 Haylie Stum, Co-Editor-in-Chief
Haylie Stum is a third-year staff member and is the Co-Editor-In-Chief of The Bridge. When not working in the journalism field, you can find her on the...