Falling for Fashion
Spring into Fall with Vibrant Seasonal Clothes Guide
Fall in Love with These Styles
Looking for some new trendy fall clothing? As summer is coming to an end and fall is coming in, people are starting to bring out the fall clothing. From sweaters to shoes, this year's fall is going to be something different. Since there is no more zooming and people are now seeing each other face to face, outfits are looking better than ever.
Fall clothing is so popular because of all the clothing variety it offers. People have started trying new styles and expanding their style. Since a lot of trends have come from TikTok, Instagram and online boutiques, people have been pulling out their credit cards and swiping away to see what looks best.
One huge thing right now is flannels – from shirts to skirts, to dresses, oh my. Flannels are still a fashion statement in 2021; they are so comfortable, affordable and could be worn anytime, anywhere. If you need a flannel, some places you can get some are Shein, Urban Outfitters, Stitch Fix, and many more. The best part is anyone can wear it and wear it in style.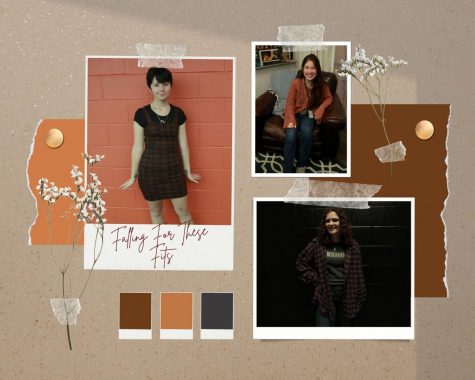 From turtle necks to cashmere, sweaters are back better than ever. A good neutral sweater is a great centerpiece, and if you're not into darker colors, fear not – neons have made a comeback. You can match them with really anything that fits your style. Some places where you can get all types of sweaters: cardigan sweaters, crew neck sweaters, tunic sweaters, mock turtleneck sweaters, and more from Shein, Forever 21, Nordstrom, H&M and more.
An oldie but a goodie- sweatpants. Sweats can go with anything you want from a fancy shirt to an oversized tee. Sweats are comfortable, convenient, and relaxing. Even when you need a break from wearing other types of pants, you can always wear sweatpants and still look stylish, in your everyday use. PacSun, Old Navy, and Zumiez almost always have sweatpants for you to check out.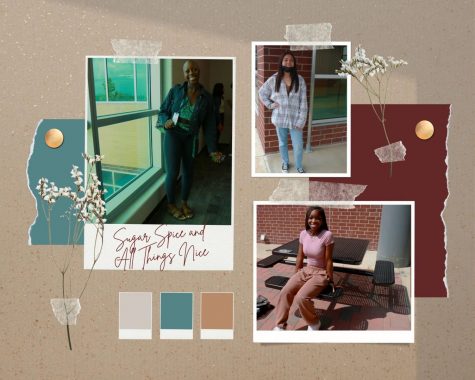 Jean jackets are a timeless trend that don't seem to be going anywhere. Jean Jackets go with anything. You can layer, try different colors of jean jackets, and even part it with some denim jeans. Some places to purchase some jean jackets are: Venus, Athleta, Revolve and more.
So when you look for new styles to wear this fall, you can also check out those online boutiques, TikTok and Instagram. People's styles are expanding during fall, so keep a lookout for new trends this fall.
Leave a Comment
About the Contributors
Charleigh Thomas, News Editor
News editor for Bridgeland Student Media, Charleigh Thomas, is a junior at Bridgeland High School. As an active member of Bridgeland's Claw Crew, Environmentalist...
Madison Clay, Reporter
Madison Clay is a junior and in her second year on staff at Bridgeland High School. Madison is a member of the Bridgeland girls basketball team and enjoys...