Happy Haunting
Guide to staying safe during Halloween.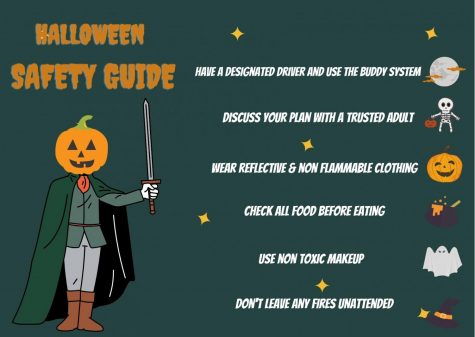 Halloween is a time of late nights, chaos and fun. While the night is a time for celebration, there are hazards to stay wary of; ghouls and witches aren't the only things you should be on the lookout for. Here are some tips on staying safe and having fun this Halloween.
Going Out
If you plan on spending your night out and away from home, make sure to have a designated driver. This way, someone is responsible for getting everyone home the same way they came. To ensure that no one gets tricked, use a buddy system and stay in groups of at least two or three. Discuss what you plan on doing for the night with someone, such as a trusted adult or parent, so if something goes wrong, they know where you are. Lastly, remember to wear bright or reflective clothing if you're walking at night, and check all streets before crossing, because not all drivers are good ones.
Staying In
Even if you're staying in, there are plenty of measures you can take to stay safe. Make sure not to leave any candles burning for too long on a flammable surface like wood tops, and stay a safe distance away from fires. If you choose to order food, check and be sure it's what you ordered before jumping right in. Lastly, if you and your friends decide to throw a spooky outing, check that nothing you wear is flammable or hard to see out of, wear something that still allows you to move easily and use non-toxic makeup or face paint.
Most importantly, creep it real and have fun. Happy haunting!
View Comments(1)
About the Contributors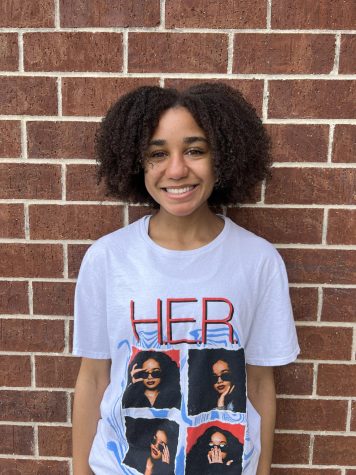 Charleigh Thomas, News Editor / Sports Editor
Charleigh Thomas is the news and sports editor for The Bridge. Although she stays pretty busy with clubs and basketball, she always makes time for her...
Ashtyn Haggard, News editor
Junior Ashtyn Haggard is a reporter and news section editor for TheBridge. She takes pleasure in listening to music, going on bike rides, and playing way...