A Living Art
Ursa Major Theatrics perform three plays over the course of three nights.
A farmer condemned. A woman committed to an insane asylum. A murder on the moving train. Three productions, three nights to make magic happen. Weeks of planning, drawing, designing and rehearsal; all to create mini worlds of wonder and theatrical amazement. 
Saturday October 23, 2021 Ursa Major Theatrics performed three plays in one star-studded night: Arthur Miller's "The Crucible", Lanie Robertson's "The Insanity of Mary Girard" and Agatha Christie's "Murder on the Orient Express". The Three plays were performed over the course of three nights, accomplishing something they have never done before, breaking through countless walls to success.
"We had to do a lot of rehearsal in class, for ["Murder on the Orient Express"], and there was a big push for the set [October 22, 2021]," Stage Manager and Director, senior Sheldyn Ely, said. "The paint and stuff was still wet as we were going on stage so there was a lot of work to do for ["Murder on the Orient Express"]."
Ursa Major Theatrics faced many challenges trying to put on a great show. Ely, stage manager of "The Crucible" and student director of "Murder on the Orient Express", knows the technical hoops the team went through, problems ranging from figuring out the sound, and how to work the fog machines used in the "Insanity of Mary Girard". 
"One of the challenges we ran into was trying to figure out how loud to play the sounds," Ely said. "Because we couldn't tell if we were playing them too loud, we couldn't hear people, and also the fog. We had never used it before, so that was really scary trying to figure out what to do." 
Technical Theatre Director, Nathan Stanaland, also revealed that another hurdle the team ran into was balancing practice with students' busy schedules.
"The largest technical challenge for these three shows was timing," Stanaland said. "Our classroom production only rehearsed during class and 'The Crucible' Cast only rehearsed after school until the late bus bell. Additionally, many students were in music rehearsals for [Sweeney Todd: The Demon Barber of Fleet Street] at the same time."
While there were rocky paths, both Mr. Stanaland and Ely found great joy in working with their respective teams. Ely was able to fulfill a role greater than just a director. 
"It's really fun to be able to work with my peers; not just as their director, but because I'm being able to talk with them and direct them in their acting, and it was a friendly environment," Ely said, "and I feel like that honestly helped a lot with acting, because it's more like working with your friends rather than leading a group of people like a director normally would."
To make these plays truly special, many people had to help and volunteer. One such person is parent volunteer Candice Koern, who helped with makeup the night of the play. As a former theatre director, Koern holds a great appreciation for Ursa Major Theatrics' work. 
"I appreciate them for the discipline in the art, you know a lot of people think, once the show comes together, that it's you know artsy and magical which it is," Koern said, "but there is an incredible discipline that goes on in the rehearsal, and about so many hours and dedication. And it's a living art so every, every show is different from the next show."
Leave a Comment
About the Contributors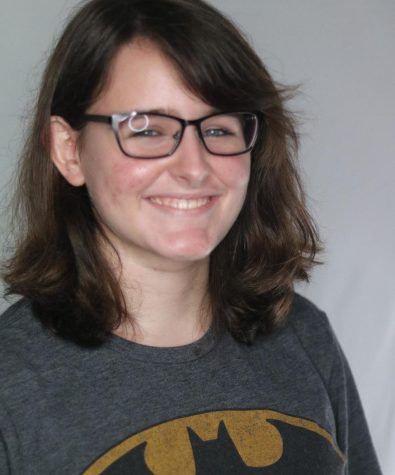 Olivia Masterson, Reporter
Olivia Masterson is a sophomore and excited to see what her second year on staff will bring. She enjoys reading, writing, looking up cheesy pick-up lines...