Environmentalist Club Spotlight
Learn about a amazing club trying to make a change, one step at a time.
The Environmentalist club may be small, but it leaves a big impact. Melissa Gonzales is the founder of the environmentalist club, hoping to expand its reach through the student body. With more students and participation, these efforts can be broadened greatly.
"Our club is to educate and help teach students about the environment and our global issues going on today," said Gonzales.
Throughout the year the club hosts schoolwide cleanups and socials. With these acts of passion and community, Gonzales is working towards her goal. And to further the club for the better, the environmentalist club has started to recycle once again in hopes of reminding students to be more environmentally friendly.
"We hope that it'll help open the students' minds to what's going on in our environment today," Gonzales said.
Currently, member applications are closed, but next year they will be open and held every other Thursday until 3:30 p.m. One upcoming and small-scale event that is being hosted is a festival project where they sell plastic blankets and bags from recycled plastic.
"We do announcements sometimes and we are trying to get our infographics that we made around the school," Gonzales said, "but they're not letting us do that right now."
Gonzales and the club consistently put in organizational efforts to bring awareness to the student body. While there may not be large events, they do have frequent projects in the works such as the upcoming recycling.
"My favorite part of the club," Gonzales said, "is doing the projects because they leave an impact."
You can find this club on Instagram @bhs.environmentalist or through Remind for members.
Leave a Comment
About the Contributors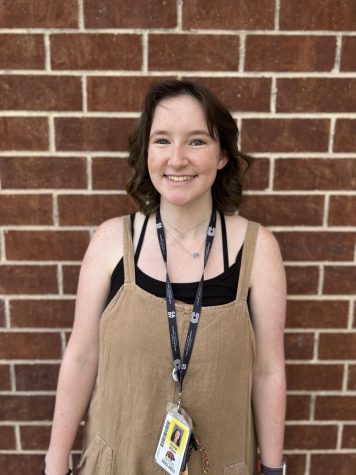 Ryleigh Wilson, Magazine Editor / Feature Editor
A true scatterbrain, senior Ryleigh Wilson has been on the journalism staff for 3 years. She is the Co-Editor of the magazine and the features editor....