Holly Jolly Christmas Tune Origins
Learn about the origin of classic Christmas Songs.
You know Dasher, Dancer, Prancer and Vixen. If you know them, you also know Conner, Cupid, Donner and Blitzen. But where did "Rudolph The Red-Nosed Reindeer" come from? Where did a lot of these songs we affiliate with Christmas come from, and why are they so popular?
Today holiday songs are consumed on a massive scale from before December all the way up to New Years, even if bypassing Thanksgiving for Christmas should be a cardinal sin. In this season, there are thousands of Christmas songs bursting in the frigid air on city streets, with hundreds of languages reciting each one.
The popularity of Christmas, or holiday, songs is no secret. There are countless carols to be listened to during this season, and many people are eager to indulge. One of the reasons scientists believe Christmas songs are so popular is due to the exposure to it year after year. This is the reason many people can recite the words to some of the most popular carols by memory as the season rolls around.
Another reason why holiday music could appeal to us so much is that it has been recreated by countless artists in almost every genre. Genres like rock, country, pop, indie, and kpop have taken on producing Christmas songs of their own, delivering the songs to their followers. This allows the appeal to reach people who would not listen to this kind of music otherwise.
As mentioned above, there are countless Christmas carols out there to be discovered, so writing about the origin of every holiday song to exist would be an impossible task. That impossibility is doubled with the reality of the thousands of Christmas songs that are released every year before or during the holiday season. So instead of tackling every Christmas tune ever written, what are the origins of some more timeless and beloved Christmas songs?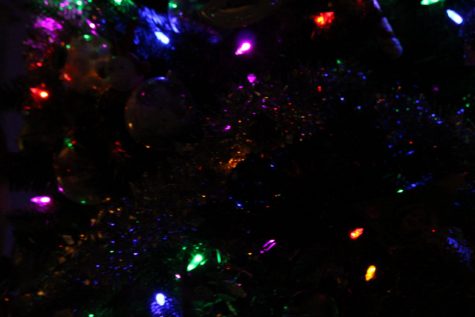 "Silent Night" or "Stille Nacht, heilige Nacht" (1810s)
"Silent Night" is a Christmas classic, but few people know its true age. It is debated whether the song was created in 1816 or 1818, however it was created nonetheless by Austrian composer Franz Xaver Gruber. After it was composed, lyrics were put to the song by Joseph Mohr. The first appearance this carol had was in the church, yet it evolved over its lifespan and has been translated into more than 300 languages. It was also famously sung during a truce on Christmas Eve during World War I. French, German and English troops sung the song in their native tongues, bringing peace to a night that was quiet and devoid of war.
"Rudolph The Red-Nosed Reindeer" (1949)
The eight tiny reindeer would probably be nothing without their leader… or would they? Rudolph came into the world as the Great Depression was at its end, during the winter of 1939. A company created a free book, starring this reindeer, to bring Christmas cheer and spirit to children. Adman Robert May created the first version of Rudolph, and in 1949 songwriter Johnny Marks brought the song known and loved into the world.
"Jingle Bells" (1850s)
Created by James Lord Pierpont in the 1850s, "Jingle Bells" was originally intended to be a Thanksgiving song under a different name. The Georgian artist decided "The One Horse Open Sleigh" needed a tune up and it was renamed in 1857 when it was published. As time passed, the song gained more fame, and soon "Jingle Bells" was the first Christmas song to be played in outer space.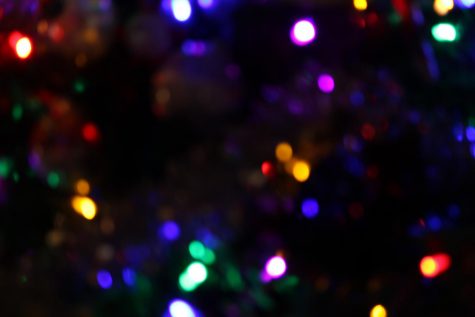 "Frosty The Snowman" (1950)
"Frosty The Snowman" was written in 1950 by Walter Rollins and Steve Nelson for singer Gene Autry. Autry had recently made a big hit with the song "Rudolph The Red-Nosed Reindeer" and the writers were hoping Frosty would allow for the same fame and capitalization. Both "Frosty The Snowman" and "Rudolph The Red-Nosed Reindeer" would later become movies created by the same company, Rankin/Bass Productions.
"O Tannenbaum" or "O Christmas Tree" (1700s)
This german carol, hence the name of the song. "O Tannenbaum", commonly translated into "O Christmas Tree" is a song with origins stretching far back and into the 16th century. Written by Melchior Franck, the song speaks of a fir tree that would be brought into a person's house to celebrate the holiday. As the movement of people over time has increased, so has the spread of this tradition and also the translation of "O Tannenbaum".
Leave a Comment
About the Contributor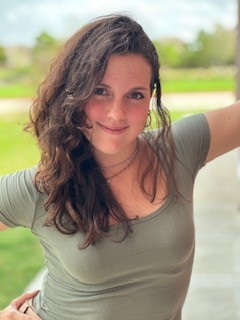 Carolyn Gilbert, Editor-in-Chief
Carolyn Gilbert is a third-year staff member and is now the editor in chief and magazine editor of Bridgeland's Student Media site and magazine for the...