Spending on a Budget
A Guide to shopping for less, so you can impress.
Calling all shopaholics and penny-pinchers. The holidays are right around the corner, and you know what that means. Everyone is rushing to shop until they drop – for inexpensive prices, of course. So how exactly do you get "deals on the daily?"
COUPONS AND ONLINE APPS
Earning and using coupons is an easy way to take a few dollars off of the bill. Coupons can be attained simply by asking employees, finding them on the receipt, locating them throughout stores or even by joining the store's email subscription. Additionally, if you're a loyal customer of a specific company, going the extra mile and downloading the company's app is also beneficial. This way, alerts about new deals and ways to save money show up fast. Couponing is a competitive sport, so may the best couponer win.
PRICE MATCHING
Put simply, price matching is being able to compare prices from two different stores, and then receiving an item for the lowest price between the two retail competitors. Not all stores offer this, but take advantage of the ones that do. The price-matching strategy is known to save people a lot of money, especially when buying expensive items. If saving money is the goal, research to find the cheapest option before blindly spending.
HOLIDAY SPECIALS AND SALES
A beginning and expert shopper's first love: holiday deals. Christmas and Wintertime, for example, is a time that everyone splurges on items for half, or even more than half, of its original price. However, if getting trampled food a good deal isn't on the agenda, no worries. The magic of online shopping can help. Most stores also offer regular everyday sales such as BOGO, free shipping, memberships or percentage discounts. These are also the best times to pull out a credit card and bask in the glory of saving money.
COMMIT TO YOUR SHOPPING LIST/ BUDGET
Easier said than done, but try to make a list and stick to it. Shopping malls and stores are the perfect traps for consumers. Don't get fooled! Salesmen and psychology experts know exactly how to draw shoppers in; customers tend to come out with more in their carts than on their lists. They'll make you buy more than what you originally went in looking for. However, if you make a list – and don't get sidetracked – you'll come out of the store with exactly what you wanted.
Shopping with friends, or even alone, is a fun experience, especially if you know how to get every bang for your buck. As the holidays get closer and the urge to buy gets bigger, keep these tips in mind. Happy spending!
Leave a Comment
About the Contributor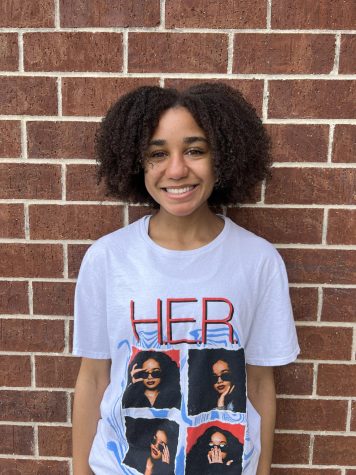 Charleigh Thomas, News Editor / Sports Editor
Charleigh Thomas is the news and sports editor for The Bridge. Although she stays pretty busy with clubs and basketball, she always makes time for her...