Fantasy Soccer Predictions
Reporter Cameron Armer presents projections on best players to have.
As the fantasy sports leagues kick off, many hidden gems are being found. The Fantasy Premier League is the biggest soccer fantasy app there is, with around eight million players across the globe. Senior Sean Bartholomew is an avid fantasy soccer player who is the reigning champion of his mini league.
Some players are simple necessities you must have. These players are very expensive and play for the bigger teams in the league.
"Salah is just a clear, obvious player that you need and he's on penalties and will play every game unless an injury," Bartholomew said.
There are 557 players to choose from. Some players are a must, but there are some to stay away from.
"Sadio Mane is a good player, but there are just so many better options especially in the midfield," Bartholomew said.
Players that cost the most usually bring in the most points for your team. But, some weeks the differentials can help you climb the league table.
"Players from the lower teams have a star and that player brings you points. That player for me is Demari Gray," Bartholomew said.
Senior Hussein Darugar, has played fantasy premier league for three years now and has come very close to winning the league multiple times but always fell short.
"I will start setting alarms on my phone twenty minutes before deadlines because last year unexpected deadlines really hurt me," Darugar said.
Darugar says Ismalia Sarr is a Watford attacker who loves to take on players and get into the box and isn't afraid to shoot from tight angles. So a player you need to be on the lookout for is definitely Sarr.
"Sarr is a great midfielder who will be possibly taking penalties and has started every single game this year," Darugar said.
Bruno Fernandes netted eighteen goals and was the main focus for Manchester United last year. As for this year, he may not be a key player to have on your team
"Personally, I would stay away from Bruno Fernandes because he isn't the main guy at Man United anymore, that is Cristiano Ronaldo," Darugar said.
Brighton has the third-best defense in the league having only conceded 5 goals this year. And Graham Potter's new attacking style of soccer makes the Brighton players almost a neccesity.
"Shane Duffy plays every single match and somehow picks up random goals off of corners because he is so tall and the odd assist because he is very good with his feet," Darugar said.
Last season Mohammed Salah came up short when it came down to the league's top goalscorer but still had a very good season. He could be a potential frontrunner to captain this year
"I will captain Salah the most," Darugar said. "He is a great shooter who is always looking to score and will take penalties and provides for the players around him."
Leave a Comment
About the Contributor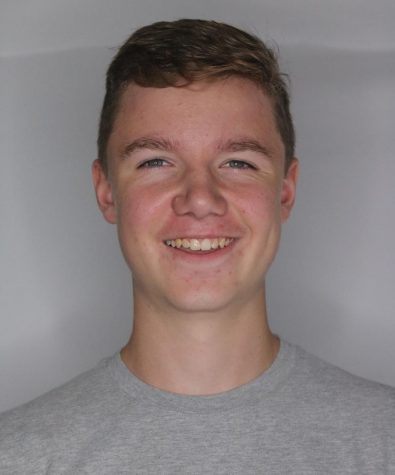 Cameron Armer, Reporter
Cameron moved from England to Texas in 2016. He plays on the soccer team in addition to reporting for the newspaper.