One Team One Dream
Bridgeland volleyball team makes history and achieves greatness
On Friday, Nov. 19, Bridgeland volleyball ended their season as state semifinalists in the UIL State Semifinals, for the first time in Bridgeland history, after falling short to San Antonio Brandeis.
The team committed numerous hours of work and dedication to accomplish placing as semifinalists. No matter the role, each individual player on the team was bonded by one goal: playoffs.
"I want to leave a legacy of hard work and determination because we were supposed to lose a lot of games, like the College Park and Woodlands game, but we didn't because we were working hard the whole time and never gave up," junior outside hitter Kennedy Kays said.
The game against The Woodlands consisted of five riveting matches. Many predicted Bridgeland would lose because of how young and new the team is. Once Bridgeland proved everyone wrong and defeated The Woodlands, they secured their spot in the semifinals.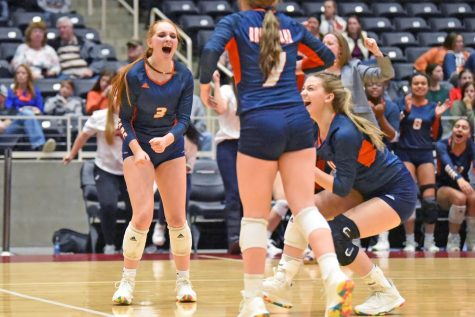 "It was a lot of hours that went into us making it further and further," senior setter Brooke Adams said, "us coming after a game to practice or us just coming in to watch a film."
In general, student athletes sacrifice hours of their time to practice and perfect their craft. Becoming semifinalists was no small feat. The volleyball players gave up spending quality time with friends and family to come in early and practice, even on weekends. According to assistant coach Lizbeth Oyervides, the team's success on the court also depended on their work ethic in class and how well their grades looked. Junior defensive specialist Grace Orlando depended most on her teammates to help her reach her potential this season.
"My teammates [prepared me for each game] because even when you were having a bad day or a bad practice, your teammate was always there for you to help and pick you up whenever you needed it and push you to be the best that you could," Orlando said.
Team chemistry separates good teams from great teams. It's necessary to be able to rely on teammates to encourage and lift everyone's spirits. Pre-game rituals and supportive teammates are as important as having a serving routine. According to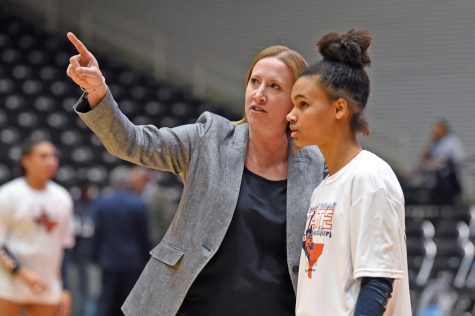 Kays, the team listened to "Hotel Room Service" by Pitbull to get hype before each game. Manager Kennedy Hill believed the student sections and cheer teams also played a role in the volleyball team's success.
"At BHS, we're one team with one dream meaning [the student section and cheer team] contributed to the girls' success," Hill said, "and without them we wouldn't have made it as far as we did."
The volleyball team was able to rely on the student body as motivation throughout their playoff journey. The school's support was a simple yet major component that pushed the athletes to keep going. Even if volleyball didn't make it as far as they hoped, they made history, which is more than enough to be proud of.
"We had a great group of seniors. Their leadership and how much they bought into the team and to the program. All their time and sacrifice for our program [in order] to lay down the foundation. I think what I'm gonna miss most about this team is how good they got along," Oyervides said. "Coach Khalil always mentioned and told them about being, playing, and acting like a family and that's definitely what they exemplified this year."
Leave a Comment
About the Contributor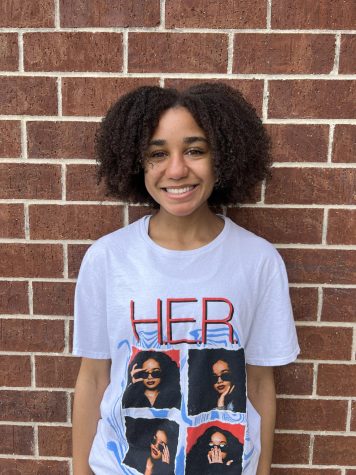 Charleigh Thomas, News Editor / Sports Editor
Charleigh Thomas is the news and sports editor for The Bridge. Although she stays pretty busy with clubs and basketball, she always makes time for her...