Transfer Window Round Up
Updates from the premiere soccer league.
The transfer window is one of the most anticipated times of the year for soccer fans. The transfer window starts on July 1 and closes on August 31. This is a time where you can buy players from around the world to improve the coach's current team. Many teams have to sell some of their current players to then buy better ones. This is to balance the books so they aren't in huge amounts of debt.
Junior Noah Trest, a local Manchester United fan, watches every game he possibly can. Over the span of two months, Manchester United spent $154 million on three players: Cristiano Ronaldo from Juventus for $17 million, Jadon Sancho for $94 million from Borussia Dortmund, and Raphael Varane for $44 million from Real Madrid.
"Definitely has to be Cristiano Ronaldo he brings experience and is also one of the best of all time," Trest said.
Raphael Varane has a very big trophy cabinet and is looking to add a few trophies from England to add to his collection.
"It has to be Varane, he was cheap and is a great player," Trest said.
Many regard Lionel Messi as the greatest to ever play soccer and with him leaving Barcelona for the first time in his eighteen-year career, he has left Barcelona Fc.
"Messi going to PSG was a real shock and I didn't expect him to ever leave to be honest," Trest said.
Sergio Aguero has picked up numerous long-term injuries last season these consist of hamstring injuries and calf strains which can have a huge impact on a player's confidence. Especially when Aguero had never picked up a long-term injury like these in his career before.
Sergio Aguero ended his ten-year premier league career at Manchester City. In this time he got 184 goals but nearing the end of his Manchester City career he was plagued with many injuries and time on the bench.
"Sergio Aguero won't do as well as many think because it takes time to adjust to a brand new league and he is getting old," Trest said.
Senior Fisher Pratt, an avid Manchester City supporter for the last 5 years, is very excited about the new signing of Jack Grealish from Aston Villa for $100 million.
"Jack Grealish is my favorite transfer," Pratt said. "Hopefully he will bring a lot to Manchester City."
The big price tag is sometimes too much pressure for many players; this can be seen throughout history when a player's transfer fee is simply too much pressure on the player.
"A Lot of people know about Grealish but the jump from a half-decent team who maybe finishes top ten to a title challenging team is never going to be easy,¨ Pratt said.
Many regard the new Paris Saint Germain team as a super team now they have Lionel Messi on their team.
"It will be exciting to see how he adjusts to the big move because he has been playing in Barcelona his whole career," Pratt said.
Coming back to the league that basically kick-started your rise to fame comes with certain pressure. But for Cristiano Ronaldo, people expect him to be the best in the league every single game.
"I think maybe this time around," Pratt said, "the pressure may get the best of Ronaldo and he won't be able to do as well as everyone thinks.¨.
Leave a Comment
About the Contributor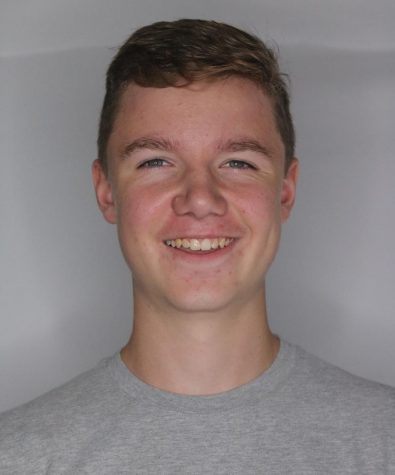 Cameron Armer, Reporter
Cameron moved from England to Texas in 2016. He plays on the soccer team in addition to reporting for the newspaper.