Be loud, be proud, Claw Crew
Inspiring school spirit, learn about Claw Crew's purpose.
Every game, they are there; they are ready. They bring the spirit. Running across the field with every touchdown. They are Claw Crew, and they are vital to the Bridgeland school spirit.
"On the field… that's where they get to be themselves. And you have kids from all different types of organizations, all different sports, and groups," Megan Puckett, a co-sponsor of Claw Crew said. "Especially the really diverse student population; I really enjoy the fact that they do Claw Crew, in tandem with everything else that they're doing already."
Claw Crew is a place for students of all kinds to work. To inspire school spirit in the student body. Whether it's through spirit weeks or hyping up the crowd at the game, Claw Crew never misses a beat.
"I think it helps people to look at a visible representation of school spirit implemented within the student body," said Megan Cabaniss, a senior in Claw Crew, "Other times it just makes the general student body excited about the next theme week or the next game. And it just lets people know that it is okay to show school spirit and that it is fun."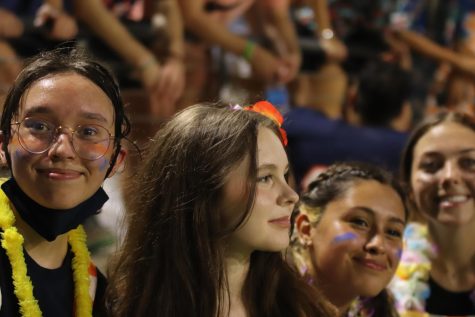 From dress-up weeks to speaking on the announcements, you can always count on Claw Crew to deliver. The club allows for students to be themselves, to celebrate who they are.
"[Claw Crew is] where I can be who I want to be without people judging me, especially during spirit days," Alexis Hunt, another senior in Claw Crew, said. "A lot of people don't really dress up as much as Claw Crew. It's a requirement and so I can always just go full out."
Bridgeland wouldn't be the same without them. Neither would the football games and every other sport. They are the embodiment of the spirit that our school needs.
"Claw Crew means that I should hold myself to a higher standard," Senior Claw Crew member Cade Sanders said. "It means that I need to be a positive role model for the rest of our bears."
Leave a Comment
About the Contributor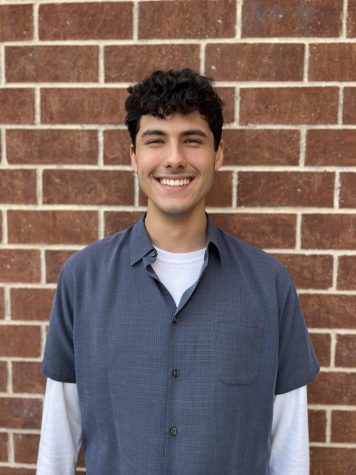 Matteo Caruso, Online Editor/ Entertainment Editor
A film-lover born in Miami but raised in Houston; it is Matteo's second year on staff this year as online and entertainment for the newspaper. In his...