Passing the Torch
Senior Alexander Munoz coaches kids about soccer.
Waking up at 6:00 a.m. on a Saturday morning is never easy. Senior, Alexander Munoz does this every weekend. He drives thirty minutes to a cold open space behind Wells elementary school where he has been coaching kids every weekend for two years. His team came second in his league two years in a row, and he hopes this can be the year he wins. But he doesn't just coach to win league titles, Coaching by definition is helping others to improve and develop new skills. Alexander Munoz wants to teach what he knows about soccer, and what he has learned through his life to younger children.
"I have a friend called Dave and he runs the whole thing," Munoz said, "Him and his wife put out the flyers, took all the payments, and hundreds of parents calling about their kids' spots."
Each training session must be unique as the last one and imprint a memory that will help the team in the long run. Alex plans to work on the fundamentals and technique before pursuing anything else
"
Playing soccer has helped me make friends and created very memorable experiences, I want to create experiences like that for these kids. "
— Alexander Munoz
"Since you are the coach you have to come up with the drills yourself and me personally I like to come up with them the day before so they are fresh in my mind," Munoz said. "I usually split up the kids to attacking and defending so they aren't standing around doing nothing for too long."
Coaches around the world rarely get to choose their players. Even if they do, those coaches are professional and have to pay a lot of money for their players.
"For the kids, we don't get to choose what age group we coach. It varies from year to year," Munoz said. "For example, last year I coached twelve-year-olds, and the year before that I coached eight-year-olds."
Parents are one of the most important people when it comes to their kids' sport. They are fans that go to every game and they also provide transportation for training sessions.
"Some parents choose to coach with you but honestly it's better if they let the coach just do their thing," Munoz said. "But they are very involved by providing snacks every single weekend, and they also cheer on the fans every single weekend."
The coaches get paid for their work each weekend. It can vary from $30 to $50, but they do not do it for the money. Munoz says despite getting paid he would still do it because it's good for the experience. Whether it's talking to the kids, sharing experiences, or getting to know the parents and helping their kids grow and become not only a better athlete but a better person.
"Playing soccer has helped me make friends and created very memorable experiences," Munoz said. "I want to create experiences like that for these kids."
Leave a Comment
About the Contributor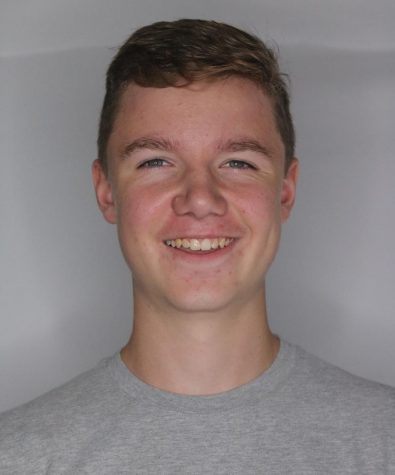 Cameron Armer, Reporter
Cameron moved from England to Texas in 2016. He plays on the soccer team in addition to reporting for the newspaper.