January Transfer Window Round-up
Get the full scope about the soccer free agency period.
In soccer, January is a time for clubs to sell players who aren't playing and try to improve their squad.
Senior Jack Myles, a local Tottenham Hotspur fan, has been supporting them since he can remember and has spent countless hours watching Tottenham Hotspur.
Tottenham Hotspur spent $40 million during the transfer window on two Juventus stars, these being Dejan Kulusevski, a talented left footed Swedish winger who can also play through the middle, and Rodrigo Bentancur, a midfield powerhouse who loves winning the ball back and creating attacks.
"Kulusevski is a very talented winger who hasn't been given the chances at Juventus," Myles said. "So when we signed him, I was very happy along with Bentancur who is a great replacement for Moussa Sissoko."
With four first team players leaving, this can leave a big hole in the team, especially when these players have been there for more than two years.
"Selling players like Dele Alli was always going to be hard because he's been at the club for seven years and the same with Ndombele because he was our record signing," Myles said.
Senior Hussein Darugar, a local Liverpool fan, watches every game he possibly can whether it be on his phone, on his way home from school or waking up at 6:30 a.m..
Luis Fernando Diaz Marulanda signed from FC Porto for $50 million. He is a very skillful winger and also has Champions League experience with his boyhood club Porto.
"Diaz is a great player who has proven himself in the Champions League against Europe's best such as Manchester City and he will come good for us," Darugar said.
Liverpool loaned out two players who weren't getting into the first team. These players were looking to play regular first team soccer even if that means playing at a lower level of soccer.
"Nat Phillips left on loan to Bournemouth; they're in the division below Liverpool but it will be good for his development and the same with Liam Hughes. He went to Celtic to play more regularly," Darugar said.
The January transfer window is open and clubs from around the globe can start making moves until Jan. 31 at 12 a.m. when the window shuts.
"January is one of the most exciting times to be a soccer fan because bringing in new players to your club is a new player to cheer," Darugar said
Leave a Comment
About the Contributor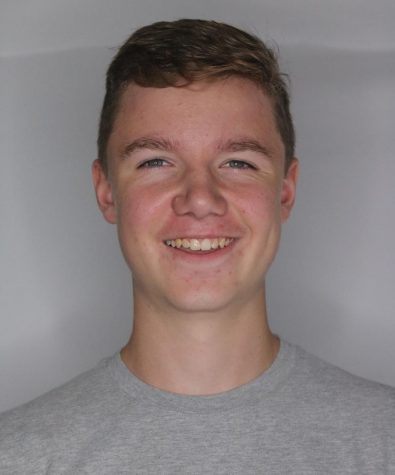 Cameron Armer, Reporter
Cameron moved from England to Texas in 2016. He plays on the soccer team in addition to reporting for the newspaper.