Out Of Bounds
The best "meme moments" in professional sports recently
More often than not, professional athletes are often seen in society as these mythical creatures who grace us with their physical dominance. They're role models, symbols of hard work and heroes to many. Although they are perceived as these "untouchable superstars", they're also human.
And, if I may speak for all of humankind, humans can get caught up in a number of funny moments. The Twitterverse refers to these little mishaps as "meme moments", and boy have some professional athletes been right in the middle of some recently. Here's a few of these little nuggets of hilariousness provided to you by the world of sports.
1.) The Antonio Brown moment
ANTONIO BROWN 😲 takes of his uniform and dances on the field shirtless on the way to the lockerroom
2022 started off with a bang in this web-gem when Antonio Brown threw off his Buccaneers jersey and undershirt into the crowd midgame. It didn't stop there; Brown threw down some dance moves in the endzone as well. Following his display, Brown did come out with a statement he did not quit; he was cut on the sidelines for refusing to play on an ankle injury. It makes more sense in retrospect, but funny nonetheless.
2.) Dallas Cowboys fans down bad
Dallas Fans Crying and Breaking Down Compilation (vs 49ers) #memes
"America's team" (or America's most hated team depending on who you ask) lost to the San Francisco 49ers, and boy did the loss bring waterworks. During the final moments of the game's broadcast, ESPN's cameras spotted multiple Cowboys fans shedding some tears over the inevitable end to their Super Bowl run (even though the game wasn't even over for the Cowboys yet). I'm not saying laughing at someone being upset is okay, but when they're made into a "Kim Kardashian meme", it's really hard not to.
3.) Tom Brady's long-winded "peace out" to football
The announcement many boomer football fans have been waiting for- the retirement of legendary quarterback Tom Brady. It's not that Brady's actual retirement was funny; it was actually really sad for Buccaneer fans who had two years of an actually good quarterback and then had it ripped from them. However, it was social media's response to Brady's goodbye that made it hilariously ironic. Along with the underlying initial shade to the New England Patriots not being included in his thanks, the length of the announcement led to some funny memes. This is amongst the most popular: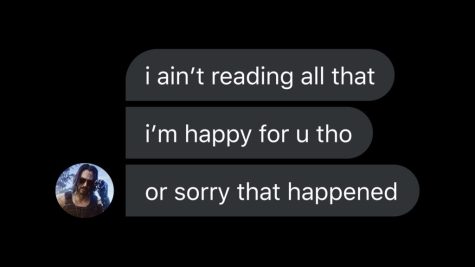 4.) Nelly Korda fangirls over Tiger Woods
Pro female golfer Nelly Korda waited post-round for Tiger Woods to finish up his play, to where she would pull a "fangirl moment" and ask for a picture with him.
What's so funny about this you ask? Well, Nelly Korda had already won a major, an Olympic gold medal, and climbed her way to the world's number one pro-woman golfer. Tiger Woods, although an absolute legend, is subjectively out of his prime.
If this isn't one of the purest moments you've ever seen, what is?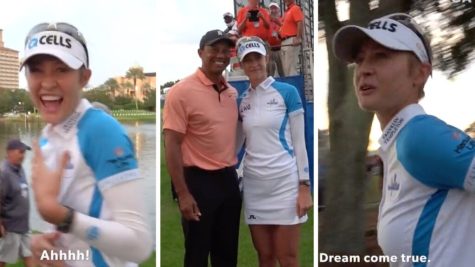 5.) Shaq flames Ben Simmons on national television
"SOFT PARTNER" SHAQ PRAISES EMBIID WHILE RIPPING BEN SIMMONS
Shaq took names on the court in his NBA days, and man did he take the name of Ben Simmons weeks ago.
This is not a new thing for O'Neal. Actually, if you type "Shaq calls out" into a Google search, at least ten different names pop up. However, this is the most recent roast from Shaq, and his roasts truly never get old. O'Neal proceeded to call Ben Simmons a crybaby and drug his name through the mud further. Again, I'm not saying humor should be at the expense of others. However, the very clear and awkward tension on national television is laugh-worthy.
To sum this all up-sports are wild. And, not just in a way of going into overtime or that 2-out grand slam in Game Seven. More importantly, they're only going to get wilder. Soak in these moments before the interweb moves onto their next Tiktok trend or something of that nature. Who knows, maybe it'll make a great "back in my day" anecdote for the grandkids.
Leave a Comment
About the Contributor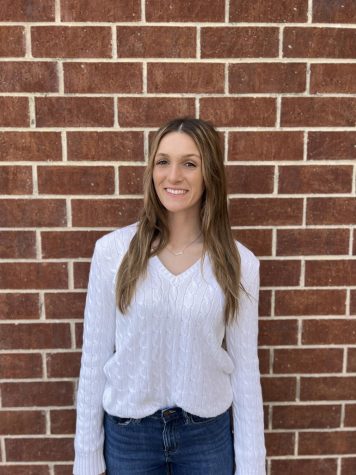 Haylie Stum, Co-Editor-in-Chief
Haylie Stum is a third-year staff member and is the Co-Editor-In-Chief of The Bridge. When not working in the journalism field, you can find her on the...