Cy-Fair ISD enacts new safety measures for 2022-2023 school year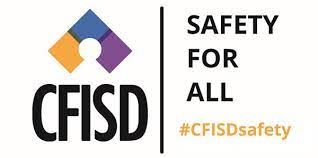 In light of several tragedies throughout the state of Texas, Cypress-Fairbanks Independent School District reviewed their safety and security measures and implemented new policies into effect commencing two months ago.
CFISD Superintendent Mark Henry addressed the community in June amidst Texas Governor Greg Abbott's concerns over Texas public schools' safety. He outlined multiple safety measures taking effect this school year which included approval of funding for six additional police officers, signage regarding CFISD schools being a 'no firearm zone' was displayed at every school in the district and the implementation of a 'Reunification Functional Exercise' at all campuses. These are amongst the numerous new or improved security policies activated by CFISD this school year.
Captain of the CFISD Police Department, Matthew Williams, says the community's support of specific bonds have helped the school district enhance their safeguards greatly. Physical features such as additional cameras, proximity cards and bulletproof glazing on glass and doors along with more manpower on the CFISD Police Staff are security layers Williams said the bond approval made way for.
"We're very blessed the community has supported bonds," Williams said. "[In] the last two bonds, a significant portion of those bonds were dedicated to safety and security…We've been blessed in the fact we've been able to add that. The community here is extremely supportive of our mission."
Training for the officers, school administration and teachers stood as a high-priority item heading into the 2022-2023 school year. According to Williams, Henry and CFISD Chief of Police Eric Mendez collaborated this summer to ensure every staff member completed training in a variety of topics concerning safety. He says a good majority of the CFISD employees greeted the instruction with approval.
"[The training] was well received," Williams said. "Any pushback we've received has been minimal in comparison to how much positive reaction we've had. I think it's because the community just understands these are the things that we need to do to ensure our children, faculty, staff and visitors are safe."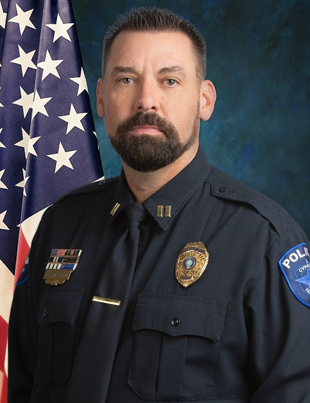 Henry and his administration also worked very closely with the district's police department with an initiative to put CFISD police officers in front of teachers, staff and faculty during training. The majority of the handpicked instructors stemmed from the staff of campus officers within the district. Additionally, Williams says along with those officers being Texas Commission of Law Enforcement (TCOLE) licensed instructors, CFISD distributed more impactful training by depending on their own officers.
"Most of the guys who work at our school are either instructors or experienced presenters," Williams said. "So, we have a distinct advantage from let's say a patrolman [for] a city police department. He's not used to getting in front of students, but our guys are because that's the world they live in every day."
Although CFISD's training initiatives received close to complete positive feedback, prior questions still arose on how the district would handle and educate in certain areas of interest. Williams says those questions concerned mostly the sensitivity and effectiveness of their training.
"Anytime you have topics that are as sensitive as active shooter, [concerns are] to be expected," Williams said. "The only concerns that were ever really shared with us was just the unknown; just them asking exactly how and what was going to be presented…I think it was more about if we were going to be skilled enough to give them the information in a way that was impactful, but at the same time being sensitive to the topic."
In the past decade, safety in public schools has become a central focus across the nation. Now having experienced multiple tragedies in the past few years, the state of Texas has made it a main objective to improve in the area. Williams says although he is aware of the pressure school law enforcement is under in this current climate, he trusts in the strong foundation CFISD has built and continues to build upon to keep its students, employees and families feeling secure.
"There's no question the spotlight is on law enforcement for a variety of reasons, especially in Texas," Williams said. "There's definitely a sense of urgency to make sure that we're on point from a safety and security standpoint. But the school board, the superintendent, the administration and everyone across the board was forward thinking to begin with. It's been no secret across the state CFISD has been a model of what school safety and security should look like."
Leave a Comment
About the Contributor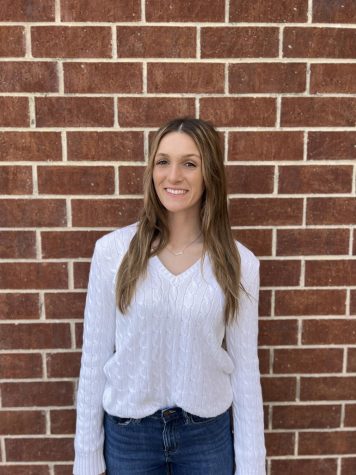 Haylie Stum, Co-Editor-in-Chief
Haylie Stum is a third-year staff member and is the Co-Editor-In-Chief of The Bridge. When not working in the journalism field, you can find her on the...