Course information from high school benefits elementary; middle school
Feeder school students obtain information about high school classes; how CTE classes are stacked
CFISD students, especially those in middle and elementary school, benefit from information and events with staff and Bridgeland students in regard to classes and schedule structure, preparing them for life in high school.
With such prior knowledge, middle and elementary students are able to make more informed decisions for selections in high school courses and also explore their interests.
"It's important so they [students] know what they are getting into," head choir director Christopher Fiorini said. "Knowing what we do and how we operate will give them a better sense of what to expect."
Fiorini and the choir, along with a handful of other extracurriculars like band and the Future Farmers of America (FFA), have interactive relationships with students attending Bridgeland's feeder schools to give them early interaction with the high school equivalents of their programs or potential programs of interest.
"We do a handful of things to show students what choir is like," Fiorini said. "Sometimes I go to our middle schools and talk to students or just help in the classroom, but sometimes we do things like sing for them or invite them to sing at our concerts or numerous other activities."
This involvement, also described by FFA Advisor Adrianna Baird, is not even confined to in-person introduction. With the advent of social media, programs are also able to reach younger audiences online in order to get them excited or inform them about their possibilities.
"We get the word out to middle schools through PTO parents that also have students in our programs," Baird said. "We also reach out to the middle schools as a chapter which does help to increase involvement. Word of mouth and social media serve as a great program builder."
The system of classes in high school can be intimidating due to the sheer amount of options and routes that can be chosen, yet once a new student is introduced to some of the systems and prerequisites for higher courses, the selection aspect becomes much less daunting.
"Ag [Agricultural] classes fall into the Career & Technical Education realm where students select a pathway to complete," Baird said. "Being in our courses all four years usually means you are completing one of these pathways and receiving career certifications that will enhance a resume."
A main component of high school education in CFISD today, which many of these programs stem from, includes the pathways provided by the Career & Technical Education (CTE) programs at the school. These programs, according to CTE Department Chair John Simmons, represent a majority of the multi-year courses at Bridgeland High School, offering opportunities to students for education and certifications before college or career.
"CTE is all about the real-world, hands-on approach," Simmon said. "We partner with many community members and businesses that allow students to start building their network of contacts and connections. Again, we offer many certifications that are used in the industry. This gives our CFISD graduates more opportunities to gain employment once they graduate."
The advocacy, in hand with knowledge of the CTE systems and other extracurricular pathways, creates a space for students to explore their fields of study. Some of these courses are even offered at a higher level, giving students a leg up in both the academic and working world.
"Students who take a specific pathway in the CTE area for multiple years typically do so because they find interest in the subject being taught," Simmons said. "Many of our CTE classes offer certifications and real-world experiences that allow them to explore what the career path has to offer before they graduate. Also, some of our classes offer AP and DC credits that help them become more college and career ready."
Luckily, the information tailored to middle schoolers and incoming freshmen continues to flow outward from Bridgeland in the forms of event nights and other programs. These opportunities allow students to delve into the high school academic world and gain understanding of their academics even before their underclassman career starts.
"We have many tools for students to be exposed to what high school CTE offers," Simmons said. "We rely on our middle school CTE teachers and counselors to help students understand what high school can offer them in CTE. We have "Keeping the Options Open" night. This is open to all students who are incoming 8th graders. Lastly, we send teachers from BHS to our feeder middle schools to talk about our programs."
Without the knowledge of such classes, students miss the opportunities found in the subjects and therefore are forced to start late on gaining certifications or getting onto the higher teams in certain extracurriculars.
"It is very important that students coming into high school understand the pathways of our courses," Baird said. "Many miss Principles of Ag their freshman year which takes away a year of opportunity leading to missed scholarship opportunities and state FFA degree chances. Knowing the pathways before entering high school has helped students to get into our courses freshman year, excited to get involved."
Leave a Comment
About the Contributor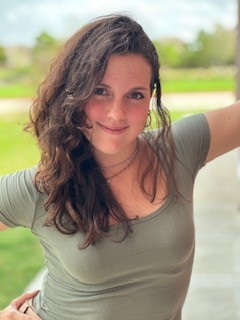 Carolyn Gilbert, Editor-in-Chief
Carolyn Gilbert is a third-year staff member and is now the editor in chief and magazine editor of Bridgeland's Student Media site and magazine for the...