Truly auto motivated
Behind the scenes of Auto Tech
What happens when the tire on a car goes flat? Do people replace it themselves? Surprisingly, about 26% of people call an auto service instead because they don't have the knowledge needed to do it themselves. Crazy right? Many high schools don't have an Auto Tech course because it isn't required to graduate and can often be expensive to begin. Because Bridgeland does offer the class, the students who want to take part in this industry get a chance to learn and be more prepared for the real world.
Auto Tech is a course made up of not only learning complex concepts about cars but also how to work on them. This skill-packed program teaches students how to maintain a vehicle and therefore allow it to run optimally and safely.
"Even if you don't know anything about cars, we have auto basics where you learn the basic knowledge and skill sets required for the automotive industry," sophomore JJ Jagneaux said.
The course is taught by John Williams and Robert Rodriguez. The teachers have put together a course for the students to master many different skills. Rodriguez has been teaching Auto Tech for 4 years and is very excited for the students to earn their Automotive Service Excellence certification (ASE). Most auto shops require that their employees have gone through this specific training.
"I'm looking forward to getting students ASE certified, and seeing them be happy with their accomplishments," Rodriguez said.
Some of the students' interest comes from childhood love of cars, getting to work on cars and getting to know the ins and outs of a vehicle. Many kids grew up in a car environment, which gave an advantage to the students currently in Auto Tech.
"My intention going into Auto Tech was really to get a deeper understanding of the passion I've had for cars since I was a kid," Jagneaux said.
The students get to work on various vehicles such as Ford F150s, Ford Mustangs, Chevy Camaros and Miatas. They need to learn how to work on every engine that is presented to them, which can be challenging because each manufacturer has a different way of creating their cars. That's why it's important for the students in Auto Tech to learn how to decipher what car needs what.
"One of my favorite cars to work on is a Miata or the Fox Body Mustang, but Miatas are one of the easiest cars to work on in my opinion," sophomore Dwayne Black said.
Being able to still have fun in a strict work environment has allowed the students to create bonds with each other. Auto Tech brings comradery and expertise, and the course not only puts together cars but also friendships.
"I've made some of the closest friends in this class, there's no place like Auto Tech," Jagneaux said.
Leave a Comment
About the Contributor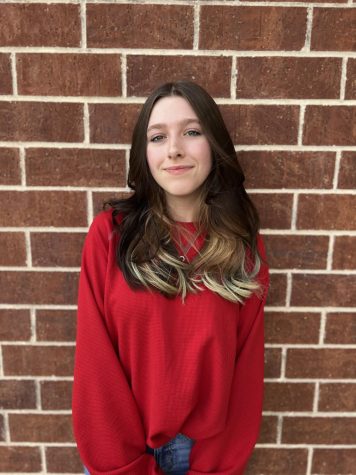 Madelyn Boyce, Reporter
Madelyn Boyce is a reporter for BSM and this is her first year on staff. She likes writing lifestyle stories and thinking of fun story ideas. Although...