Hoping for Harmony
A reflection on students' involvement in region choir auditions
Sophomore Kaitlyn Knutson had thought the weeks of practice would prepare her for this moment. But standing in front of the door, she could feel her heart sinking into her shoes. Sheet music gripped in a shaky hand, she took a deep breath in the empty hallway. All those hours of dedication, the after school rehearsals, the days spent learning pronunciations and rhythms—everything led up to these next few moments.
As the final round of auditions approach, students reflect on their experience participating in the All-State and Honor Choir auditions processes.
"[Before] every single audition, I got nervous, even though I knew I was prepared," senior Kory Farquar said. "[I prepared for auditions by attending] private lessons, summer camps, lots of research into the music itself, singing it with other competitors to find what I needed to add to have a better audition. It is a lot of work. The result is so worth it though."
Run by the TMEA (the Texas Music Educators Association), thousands of students across the state learn several pieces of choral music and audition with the ultimate goal of making All-State Choir. While these auditions do exist for other musical programs such as band and orchestra, in choir's specific case, students are given the music in the early summer with the first round of auditions beginning in the early fall. During auditions, students sing random sections of certain songs for a judge.
"Before auditions I could not stop from being nervous. But when you finally walk into that room and the track starts, all of your nerves fade away," sophomore Nick Inberg said. "It allows you to express yourself and lets you show off everything you've learned."
Students advance to the next round by earning a high chair in their audition room, which is essentially a ranking of all the singers who the judge listened to. If they pass both districts and the next round of region, they can qualify for the Region Treble Choir (only treble) or the Region Mixed Choir (bass and treble). The two choirs performed the music pieces auditioned during Region Weekend on Nov. 4 and 5.
"Region weekend was really fun," sophomore Kaitlyn Knutson said. "I'm so grateful I got to experience it, and it was so cool to sing in a mixed choir for the first time."
This year, Knutson was among the 17 Bridgeland students to qualify for the Honor Choir. Just like All-State, students learn several pieces of music and audition them. However, students don't get their music until school begins and they undergo a single round of auditions.
"It honestly was a hard decision to try out again," Knutson said. "My experience last year was very nerve-wracking because it was my first time auditioning for something solo, but it taught me a lot about having confidence in myself and to keep working for my goals."
For many, the process ends after region weekend, however students who made top chairs in region move to the next round of pre-area.
"It feels liberating to be a candidate for pre-area because I feel like I made a huge accomplishment," sophomore Cailean Hayden said. "[When I found out I qualified] I started crying out of joy for being able to get this far considering it's my first year doing All-State."
With the next round of area approaching, regardless of how the student placed during auditions, they each put in hours of dedication. Many of these students have invested in the region process for years and are constantly working to improve their craft. Their passion towards this process and music itself has only deepened over time.
"I decided to audition because I've been doing the region processes since middle school and working my way up to All-State Choir, which is my ultimate goal," Farquar said. "I haven't gotten there yet, but I'm always trying my best."
Leave a Comment
About the Contributor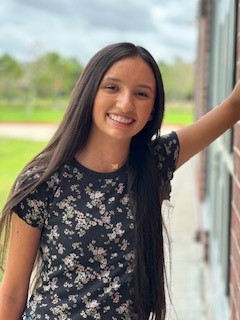 Ella Oberle, Copy Editor / Feature Editor
Ella Oberle is a junior at Bridgeland High School, second-year newspaper staff member and the copy and feature editor of The Bridge for the 2023-2024 school...