Senior shirt sparks schoolwide issue
questions of cultural misrepresentation
Every year, senior class shirts are produced, including a design voted on by the students and a class roster on the back showcasing all students' names as one of the final physical memories of high school.
However, on Jan. 6, 2023, the senior class of Bridgeland High School was not fully represented on the shirts that came as part of the purchased senior class package. The seniors who purchased one of the senior bundle packages that included the shirt quickly identified a conflict. Names were misspelled or entirely absent from the roster, most of them being Latin American students. Senior Ana Silva Silvestre talks about the importance of the roster being entirely correct.
"I felt a little relieved when I found out that I wasn't the only one whose name was misspelled," Silvestre said. "It was something that I could laugh about with other people. But, the fact the problem was bigger than just me made me realize that a good number of Latin American students had been overlooked.I knew this wasn't intentional, but I felt somewhat invalidated."
As the days passed, parents were radio silent. Instead, Silvestre received an email from senior Itzamar Morales-Matteo asking for help in finding students to petition. It was going to be sent to Bridgeland faculty members in the hopes of action being taken to fix the roster or provide compensation for the misrepresentation.
"At first, I was hoping the parents would draw attention to the issue because I figured that they would be taken seriously. I waited the whole weekend only to find that no one mentioned it online," Silvestre said.
Following the email, Head Counselor Shayla Rodriguez-Bell followed up with the email that was sent and began searching the shirts with Morales-Matteo to replace the shirts for the students not included and misrepresented on the shirt.
"It means a lot to me that the Bridgeland faculty is remedying the issue in whatever way they can. I have many family friends who struggle with paperwork and forms because of their lengthy, composite names, my own mother included," Silvestre said. "When these issues are recognized and fixed, it makes me hopeful for the future of Latin Americans in this country along with members of other cultures with composite last names."
Leave a Comment
About the Contributor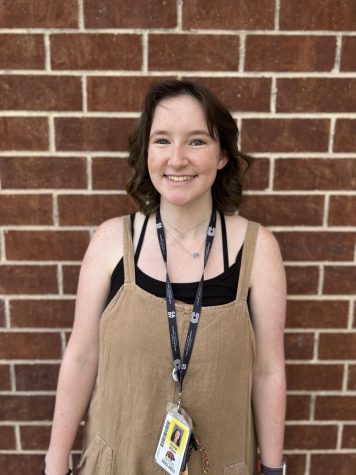 Ryleigh Wilson, Magazine Editor / Feature Editor
A true scatterbrain, senior Ryleigh Wilson has been on the journalism staff for 3 years. She is the Co-Editor of the magazine and the features editor....