A nightmare dressed like a daydream
The controversy regarding Taylor Swift ticket sales on Ticketmaster
On Nov. 1, 2022, singer-songwriter Taylor Swift announced that she would be going on tour for the first time since 2018.
The "Eras Tour" includes music from her entire repertoire, ranging from her debut to her latest album "Midnights." Fans purchased tickets from a variety of online websites, however, one that's asserted dominance in the ticket-selling market is the site Ticketmaster. On November 15, Ticketmaster held a presale exclusively for verified fans of Swift. However, the website crashed and froze for many, leaving others waiting for hours in line for a ticket.
"[I actually was] able to get tickets through Ticketmaster, but that wasn't until after my mom and I sat in two different queues," sophomore Kaedyn Rowland said. "My mom went through the queue four different times, and I sat in one for seven hours until I finally got through to get tickets. I think Ticketmaster could've done a lot more to help out fans during the ticket buying process. They most definitely had enough time to prepare for the overwhelming number of people."
Ticketmaster's verified fans policy is in place to combat bots from buying tickets and reselling them for higher prices, as users who are verified say what artists they're interested in and can get the presale code. 14 million fans on Ticketmaster tried to get tickets during the presale, but only 2.4 million received them. The unprecedented amount sold during the presale led Ticketmaster to cancel the public sale of tickets.
"My reaction whenever the 'Eras Tour' came out was very excited," senior Ava Zaun said. "I really wanted to get tickets and figured I'd be able to get them during the normal sale. But since I decided to not do presale, I ended up not being able to purchase tickets. I was so upset when I wasn't able to get a ticket, and I just think Ticketmaster should've done a better job at expecting the number of people who would want tickets."
"
"I was so upset when I wasn't able to get a ticket, and I just think Ticketmaster should've done a better job at expecting the number of people who would want tickets.
— Ava Zaun
On certain resale sites, tickets climbed up to 22 thousand dollars. The frenzy of ticket prices and the customer service on Ticketmaster caught the attention of legislators. A hearing was held on Jan. 24, 2023 about both the specific case and Ticketmaster. During this hearing, senators made a plethora of Taylor Swift puns and references. "Ticketmaster ought to look in the mirror and say: 'I'm the problem. It's me,'" Senator Richard Blumenthal of Connecticut said. However, the investigation into Ticketmaster continues, alongside determining just how much external forces like ticket resellers and bots played a role.
"The way that resellers so effortlessly took tickets away from true Taylor fans and [are] reselling them for such an absurd price is so ridiculous," Rowland said. "I was very lucky to have gotten tickets for the 'Eras Tour'. I've loved Taylor Swift since I was little and I've always dreamed of seeing her. I'm so excited that this dream of mine is going to happen. I think Taylor is a wonderful performer, and I love the way she never fails to include all of her fans in her performances."
Leave a Comment
About the Contributors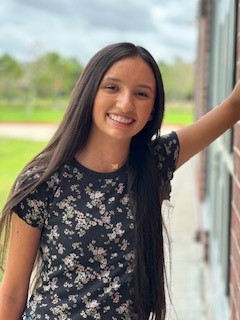 Ella Oberle, Copy Editor / Feature Editor
Ella Oberle is a junior at Bridgeland High School, second-year newspaper staff member and the copy and feature editor of The Bridge for the 2023-2024 school...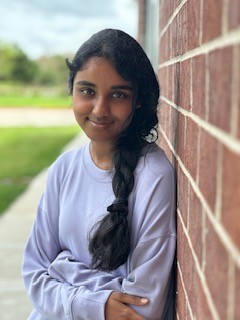 Upadya Jayampathi, Online Editor / News Editor
Upadya Jayampathi is a second-year staff member and the news and online editor  for The Bridge magazine. When she isn't working in the journalism field...