Round up your best style
The Houston Livestock Show and Rodeo is one of the south's most adored annual events. The rodeo is kicked off with the celebration of Go Texan Day on Feb. 24 which brings Texans together through their love of western attire. Houston, in particular, hosts the rodeo like no other state. Cattle and other livestock competitions, fried Oreos and turkey legs, country concerts, the Ferris Wheel and a dash of Texan pride makes the Houston Rodeo the attraction that it is.
The rodeo is a great way to capture memories, post social media content and dress to impress. Whether you're from Texas or only showing up for rodeo season, you should note that dressing up for the rodeo is a part of the Texas experience. From casual to cowgirl, these are my favorite pieces that feel essential for the rodeo.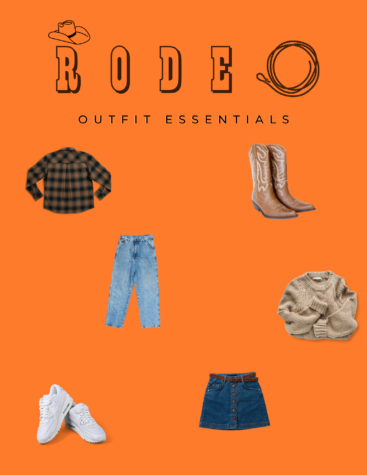 If you're not one for dressing all country, flannels are excellent accent pieces that can add a hint of Texas to your outfit. Flannels also pair easily with jeans, tights, shorts and skirts. A tank top, cropped shirt or light T-shirt underneath the flannel will help bring the outfit to life. Additionally, styling your flannel with an oversized or half-tucked look will add personality.
A sweater or blouse should do the trick for those who like to dress their best no matter the event. Sweaters can be matched with ripped jeans or bootcut jeans if you want to enhance your inner Texan. However, the rodeo tends to be during warmer months, so if you choose to flaunt a sweater it's best to have one that is lightweight.
To fit in with the crowd, cowboy boots are a must. Cowboy boots come in so many different styles and patterns. Even if you're not a fan of boots, there is sure to be a pair to fit your style. Whether you're enjoying a concert, livestock competition or carnival, boots will add the country aspect to your look. Additionally, you'll spend a lot of time on your feet, so if you choose not to take the cowboy boots route, you should instead have some comfortable sneakers to wear. And of course, the look won't be complete without a cowboy hat.
Leave a Comment
About the Contributor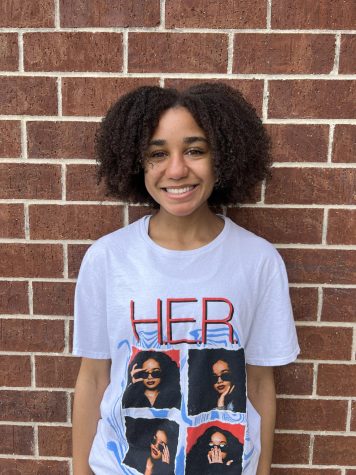 Charleigh Thomas, News Editor / Sports Editor
Charleigh Thomas is the news and sports editor for The Bridge. Although she stays pretty busy with clubs and basketball, she always makes time for her...