On August 27, 2023, Houston entered the second stage of water conservation as a result of extensive drought conditions. Residents of Houston find themselves facing a crisis as the severe drought grips the city and surrounding areas, raising concerns about water shortages, agricultural impacts and potential economic consequences.
Houston, known for its resilience in the face of extreme weather, is facing an unprecedented challenge as reservoirs and groundwater levels reach critical lows. According to the National Weather Service, the ongoing drought, now in its third consecutive year, is one of the most severe in recent memory.
"The only reason I knew about the drought was because my parents told me," junior Srinidhi Prabhala said. "After they told me I became more aware of the loss of rain."
Local authorities have implemented strict water conservation measures, urging residents to limit outdoor water usage, fix leaks and adhere to watering schedules. The city has also initiated educational campaigns to raise awareness about the importance of water conservation during these challenging times.
Agriculture and local businesses have also been significantly impacted with farmers grappling with crop losses and increased costs for irrigation. Water-dependent industries, such as energy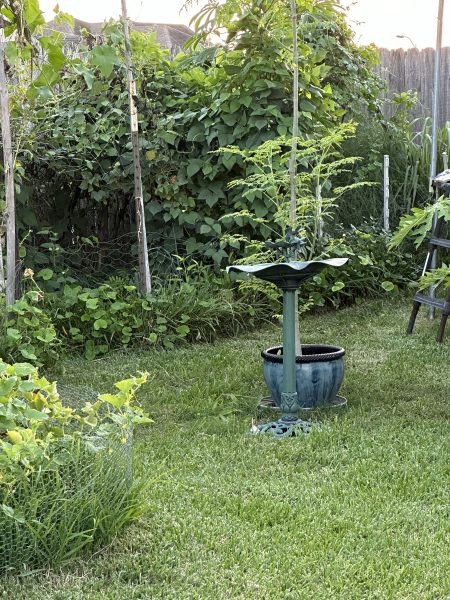 production and manufacturing, are closely monitoring the situation as they adapt to reduced water availability.
Meteorologists remain cautiously optimistic, hoping for a change in weather patterns that could bring much-needed rainfall to replenish Houston's water supply.
Until then, the city remains united in its efforts to conserve every precious drop and navigate the drought's challenges.
Houstonians are encouraged to stay informed about drought conditions, adhere to water-saving practices and support community initiatives aimed at mitigating the effects of this prolonged dry spell.
"I just want it to rain," Prabhala said. "I don't care if it's my birthday, just rain please!"