Young and hungry
Freshman rises in food critic ranks
"Can I have a Coke with a lime, please?"
Elizabeth stares at the waiter with anticipation to see if he listened. This lime could affect the reputation of the restaurant and be the difference between four or five stars. Seems harsh, but if you are the third ranked food critic in Houston, you can afford to to be picky.
Freshman Elizabeth Kemsley rates restaurants on TripAdvisor and is rising to be one of the top food critics in Houston.
"I did it at first to let people know my opinion," Kemsley said, "but then I started doing it everywhere I went, and now it's like my hobby."
She said her mom inspired her to start writing and leaving reviews when she was in fourth grade.
"She thought it would be good to get my input out there because I've always really liked criticizing, which is kind of weird," Kemsley said.
Kemsley goes through the same routine each time she goes to a restaurant.  
"What I usually do is I order a Coke and I ask for a lime," Kemsley said. "That's the first thing I do and if they give me a lemon then that's how I know they are not paying attention. And if they give me a lime then I know they were paying attention."
After that, she checks the service and how clean the restaurant is and how well they are treating their customers.
"I don't tell them that I review just cause I want to see the raw way that they are treating [customers]," Kemsley said.
Elizabeth has rated many restaurants in the U.S., including some in New York. Though, she says that the worst restaurant she's eaten at was in New Mexico.
"It was the worst restaurant I've ever been to. They gave me soup and it had like eight hairs and a mosquito in it. I was so disgusted, I was terrified, I think I almost cried," Kemsley said. "That was the first restaurant I gave a one star to."
On the flip side, she said that the best restaurant she ate at was in New York on vacation.
"I went to an Italian restaurant in Little Italy, I forgot the name," she said, "but it was fantastic. Everything was on point. It was so clean, the food was amazing, and the service was perfect."
In addition to being the third ranked critic in Houston, she ranks in the top 15 percent of the food critics in the United States. She has even become a well-known food critic to restaurants in the Houston area.
"One time someone said they knew who I was, and that was kinda weird. I told them that I was a reviewer and they were like, 'Oh! Are you Elizabeth Kemsley?'" said said, "and I was like, 'Yeah!' but I didn't think that they would look at it. But then I realized that restaurants are part of that industry where they rely on those reviews."
Kemsley said she loves what she does and has explained that being a food critic has taught her to be more aware of her surroundings in a restaurant and not just focused on how good the food is.
"It's really fun, I guess," she said. "I feel like I pay more attention to my environment and everything when I'm reviewing, because then I can keep a close attention to everything around me."
About the Contributor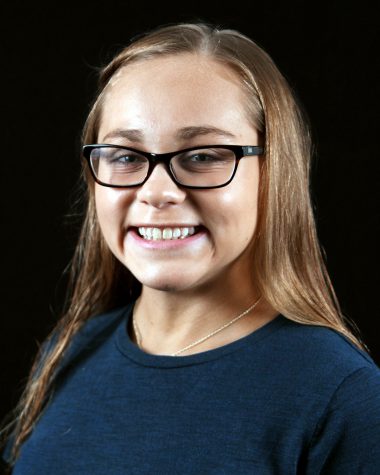 Allie Thome, Design editor
Allie Thome is a freshman at Bridgeland High School and is so excited to create and work on this year's yearbook and newspaper. She is involved with...