First BHS musical to premiere Oct. 11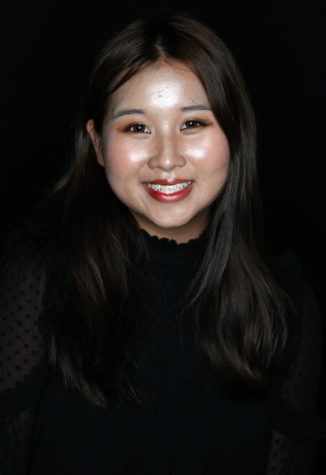 More stories from Elizabeth Kemsley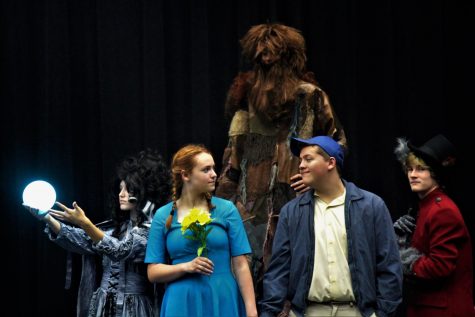 Theater, choir and orchestra prepare to open curtain for the first ever musical in the school "Big Fish" to premiere October 11. "Big Fish," originally an adapted novel, is a big feat for the school.
Alexandra Walls, a junior who plays female lead, Sandra Templeton, said "it's going to be a lot of fun, it's going to be emotional and I hope it's a good experience for the audience and the actors."
The preparation and dedication taken towards the show has prompted positive feedback from the cast.
"First of all, the music is a blast. It's got a nice mix of music, so it doesn't matter what your personal aesthetic is, there's probably going to be a song or series of songs that will appeal to you," theater director, Mr. Cory Kelley said. "The dancing is absolutely a delight. The story is something I believe a lot of people will relate to."
"It's gonna be great. Everyone out here participating is wonderful. Super talented, better than me," sophomore Janson Hanes, playing male lead Edward Bloom, said.
Every cast member of Big Fish had a diligent process for which they had to audition.
"The process was that you had to be familiar with some of the music, the audition process was that you had to learn the choreography, read lines, and sing a small section of the song," ensemble member, sophomore Victoria Newton said.
While the cast members had to audition with great determination and hard work, there is another crew working just as hard behind the stage.
The tech theater crew, who created the set for "Big Fish" have contributed greatly to the making of the production.
"I'm really proud of the set that we built, some pretty cool props, and overall just cool neat things," carpentry master, junior Sam West said.
With the curtains preparing to open, the cast members have something to say before they prepare to perform the musical.
"Honestly, everyone worked really hard on this show," Walls said. "We've got a lot of wonderful people who did a lot of work on this show and I'm really grateful for that."
Performances will be Oct. 11, 12, 13 and 15 at 7 PM.
View Comments (1)
About the Contributor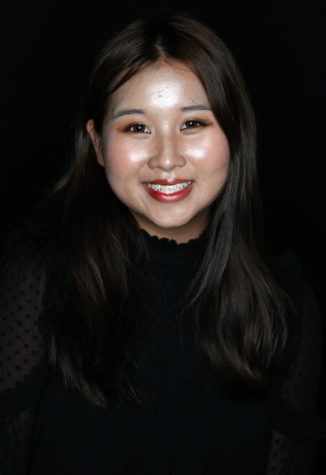 Elizabeth Kemsley, Social Media Editor
Liz Kemsley is a sophomore who enjoys eating all sorts of food, window shopping, and bothering her friends with unnecessary information. She also has strong...