Students, staff reflect on campus design
Hang on for a minute...we're trying to find some more stories you might like.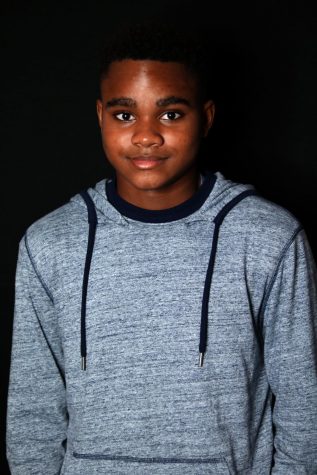 More stories from Matthais Talbert
Entering the second year, the school's layout gets mixed reviews as the students and staff discover both pros and cons of the school's massive design.
Students feel that because of the school's big design and how far classes are from each other, this affects their social time and personal time between classes.
Sophomore Areeb Mamun has mixed feelings about how the school's size.
"I don't have problems getting to classes," Mamun said, "but once in awhile I get stuck in a horde of people and it takes a little longer to get to class."
Mamun attributes a lot of tardies to the congestion which occurs at the entry to Academic Tower.
Sophomore Ethan Henderson, disagrees with Mamun about the time it takes to get to class and the way to maneuver around the school. Henderson feels that it only takes  long to get to class depending on the amount of people you have to go through. He said because of this "it just means i have to get to my next class faster."
The double doors that are the primary entrance to the Academic Tower cause concern and students are wondering if there is a plan to add another entrance or give them tips and different routes to take.
Some of the pros that students and some staff like about the school is the new edition to the Academic Tower Atrium.They also think that the library is a huge cool and hip edition to the school which allows the students to hangout and have fun in there.
"I really do love the layout of this school," Ms. Monica Lugo, Spanish teacher, said. "Like compared to other schools the design, the building, the the interior furniture is so cool,and it's very student and teacher friendly.I also love to look and visit the library once-in-a-while because it looks really nice and is very calming."
The design of Bridgeland and high school number 11, Cy Park, are unlike any other in the district – specifically, Cy Ranch where a portion of the students began their high school career.
Staff members came from all over the world and most from other schools in the district. The distinct and unique design of the school leave an impact, but Ms. Eileen Perrie, building secretary, said it's something else that makes Bridgeland stand out.
"I worked in the Cy Fair district for over 15 years coming and going from the oldest schools to the newest schools," Ms. Perrie said, "and I think that the students and the staff at Bridgeland make the school what it is."