Big Fish sets the bar for future musicals
Hang on for a minute...we're trying to find some more stories you might like.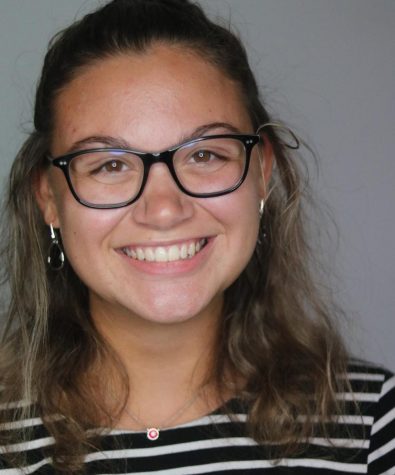 More stories from Della Fowler
The first musical "Big Fish" was excellent in my opinion. From the lights, to the cast, to the costumes, I was amazed by the musical. Anyone watching could tell that a lot of time and effort was put into this production. 
The acting was exceptional, especially the two leads. Janson Hanes, as the role of Edward Bloom, and Alexandra Walls, playing his wife Sandra, were impeccable. Hanes fit the character perfectly. Alexandra was an amazing lead; her voice sounded like it was built for Broadway and she portrayed the character very well. Along with the leads were the supporting roles and ensemble. All the supporting roles were fantastic. Karl the Giant, played by sophomore Benji Gusler, was hilarious and danced so well on the stilts. The Witch, played by sophomore Peyton DiVirgilio, totally creeped me out, but in the best way possible. Jocsan Betancourt, who played Will Bloom was also impressive and a perfect fit for that role, as well as having a voice that gave me chills. The ensemble was really fun and gave life to the production.
I thought the set was lovely. The actors used the props to their advantage, and I liked that it was more about the actors than the set. In many plays that I have seen, especially high school productions, the set takes away from the story rather than adding to it, but "Big Fish" was an exception.
I thought that the live orchestra was an awesome touch that really added to the atmosphere of the play. Overall, the scoring was well composed and brought emotion to the viewer.
The play definitely evoked emotion from the audience, which is what I consider the most important part of a musical.