Mask Mandate
In a surprise announcement from Lubbock on Tuesday March 2, Texas governor Greg Abbott signed Executive Order GA-34 lifting the mask mandate and allowing businesses to return to full capacity in Texas which goes into effect on Wednesday, March 10. CFISD said all Lead Safely procedures related to COVID-19 including required masks will continue despite the Governor's lifting of the mandate.
"Today's announcement doesn't abandon safe practices that Texans have mastered over the past year," Abbott said via Twitter. "Instead, it's a reminder that each person has a role to play in their own personal safety & the safety of others."
I just announced Texas is OPEN 100%.

EVERYTHING.

I also ended the statewide mask mandate.

— Greg Abbott (@GregAbbott_TX) March 2, 2021
Houston mayor Sylvester Turner and Harris County judge Lina Hidalgo voiced disagreement with Abbott's new mandate via social media in press conferences held shortly after the Governor's announcement.
"Every time we start moving in the right direction the Governor steps in and sets us back and makes all of our jobs harder," Turner said in a tweet. "He minimizes the sacrifices of people and businesses. I just don't get it."
Hidalgo connected the governor's order to the recent power outages throughout the state, calling it a "cynical attempt to distract Texans from the failures of state oversight of our power grid."
Students such as junior Emelie Miller disagree with Abbott's decision to reopen the state. She says the COVID-19 pandemic is still widespread with rising numbers of cases, affecting everyone, not just seniors or people with compromised immune systems.
"There are countries and states that don't even have stores open at all and keep their social distancing to the maximum," Miller said. "These help protect us and need to be enforced."
Leave a Comment
About the Contributor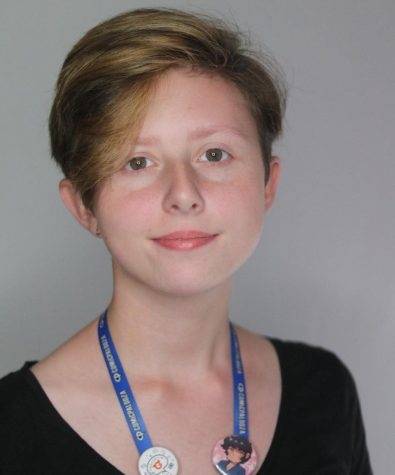 Brianna Keller, Reporter
Brianna Keller is an artist, journalist, and daydreamer. By day, she writes stories and cracks jokes with her friends, dreads homework and pesters her...