Testing the limit
Why a change in STAAR testing format could be a turn for the worst
I've been attending public school ever since I was in kindergarten. Growing up as a Texas public school student, much has changed about the education system in terms of testing format. With this year's new policy of final exams and STAAR testing becoming completely virtual, my Chromebook is going to be my greatest obstacle.
Living in the age of technology, learning has become its own art form. Everyone studies and takes in new material in a way that is unique to themselves. Think about painting, holding a brush and making efficient strokes across a canvas to create a masterpiece. Utilizing writing while testing is the same way. Picking up something as small as a pencil benefits students so much more than mindlessly clicking away on a keyboard. Staring at a laptop screen for hours while taking an exam can sometimes feel like a void of exhaustion that seems difficult to tackle.
Ever since elementary school, I've always gravitated towards writing. I would constantly create handwritten flashcards or doodle pictures on my notes to help my brain retain as much as possible. This significantly helped me when it came to taking a test. It was great study material that gave me a confidence boost in my performance. Handwriting in any and every form has invariably provided me with a sense of individuality. I find it fascinating how a single sheet of paper and a writing utensil can give somebody their voice, and that's what it did for me.
Even though there will still be an essay portion of the STAAR test, completing it online takes away from the physiological benefits you experience while writing. As someone who values the benefits of handwriting in test taking, I'm left feeling like my preferences are being taken away and replaced with one choice. Traditional test taking feels modified to needs that don't suit every student. It's as if I'm being confined to just one option that doesn't satisfy and benefit me. But now that laptops are beginning to appear more in schools and with testing formats, we have to make the difficult choice between creativity and conformity.
Studies have shown that handwriting activates certain parts of the brain that typing doesn't. In addition, students retain less information while using devices rather than pen and paper. Understanding a test question is simple enough, but answering it correctly can be strenuous, especially with a change in format. Students across Texas have been taking STAAR tests since the spring of 2012. As 2023 is approaching, all Texas mandated STAAR tests will be 100% digital. Scratch paper will be provided for students during testing but it's just not the same as what we're all used to. Electronic tests help to set students up for success, or so I thought. When online exams are proven to be faulty, then how are we supposed to make the grade?
Personally, Algebra and Geometry are two topics that I've struggled with. When taking tests for both subjects online, I noticed a significant drop in my scores. Graphing, labeling and calculating is very difficult to navigate on a computer screen. Testing windows can't open, tabs don't close and answers won't select. There is so much room for digital assessments to go wrong and it's as if we're being set up to fail before we begin. I understand change is good, but is this change for the better?
Computer screens and paper are nothing alike. For those who enjoy working from the convenience of their laptops, it's easier and is an overall better fit in terms of their education. Additionally, online testing is eco-friendly. Thousands of STAAR booklets are printed each year just for Bridgeland students alone. However, I still strongly believe both methods of testing should be a choice that each and every student can decide for themselves. Students were never given the decision on how we prefer the testing format. It's as if the Texas Education Agency is putting convenience over confidence when it comes to students' testing.
As each day goes by, endless numbers of updates are being made to the virtual world. We live in a time where technology surrounds us. In the near future, handwriting may be completely obsolete to the essential key components of learning. But, we should never forget where it all began. We should never forget the traditional method of testing that has been a reliable format for centuries. Paper testing is something that should never be dismissed. As long as we have pencils and paper, the foundation of essential testing methods should be respected.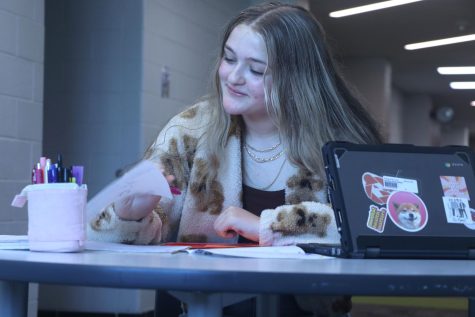 View Comments(1)
About the Contributors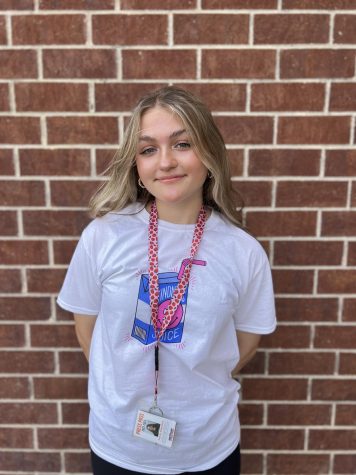 Stevie Scheiffele, Reporter
Stevie Scheiffele is a freshman at Bridgeland High School. She is a writer and reporter for Bridgeland Student Media. Her hobbies include playing softball...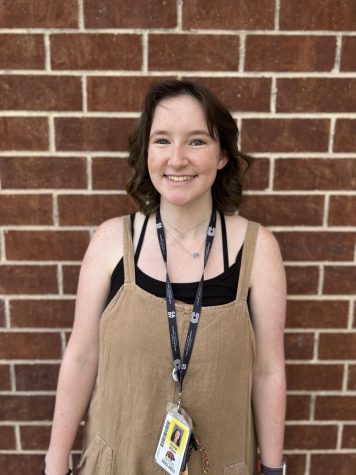 Ryleigh Wilson, Magazine Editor / Feature Editor
A true scatterbrain, senior Ryleigh Wilson has been on the journalism staff for 3 years. She is the Co-Editor of the magazine and the features editor....