Speedy Reading
Ranking top ten quick read books
As we enter into the later part of the year, and more specifically the holidays, many students begin to have more time to themselves, inside and away from the harsher weather. For those who need something to occupy themselves for brief periods of time, they may find a few new short books and stories to read in this curated list.
10. "A Warning to the Curious" by M.R. James
A simple ghost story, and one of many belonging to M.R. James, "A Warning to the Curious" is known by many as one of his best. The incredibly influential writer pioneered the modern ghost story, setting up tropes and genre conventions that remain evident in subsequent tales by other authors. It is no less than a historic feeling to return to and read from the progenitor of modern spirit horror, an experience that reframes other stories in the genre.
9. "The Time Machine" by H.G. Wells
Another old, short, immensely influential story by an equally influential writer, "The Time Machine" by H.G. Wells, published in 1895, is an early exploration of the world of science fiction. It describes a time traveler and the story he tells of his adventure into the far future and what he discovers. The story is also an extremely early dive into the genre of speculative evolution, as the titular time traveler recounts his findings of what humanity becomes, that being the two separate species of the Eloy and the Morlocks, and the dark relationship they have with one another. Reading "The Time Machine" feels like many things. It can feel like both a bold adventure and a dark thriller, while also being almost a concept for later stories. All in all, it's a very intriguing read.
8. "Holes" by Louis Sachar
Written in 1998 by Louis Sachar, "Holes" is a well known and well loved story about a correctional boot camp, a pair of stolen shoes, a treasure, and of course, digging holes. As well as having been made into a film, the book is fairly popular, having existed in the childhood of many and is still a good story for younger and older readers alike, as it offers a classic story about comradery and adventure with memorable characters. Not as influential or deep as some other books on this list, "Holes" provides an experience that feels simple and sweet, which is often needed for a frequent reader.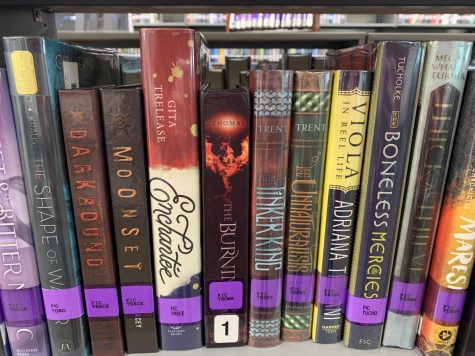 7. "The Old Man and the Sea" by Ernest Hemmingway
Ernest Hemmingway's award winning short novel, "The Old Man and the Sea", tells the tale of an old Cuban fisherman who struggles with catching a giant marlin offshore. The story is full of interesting rhetoric and metaphor, which, as it runs in contrast to Hemmingway's usual style of writing, has spawned hundreds of essays and examinations of the story. The amount of ways to read, view, and consider the potential messages of this self contained tale are numerous. Because of this, the experience of reading it feels as though one is studying an old myth, full of murk and mystery.
6. "Animal Farm" by George Orwell
"Animal Farm" is one of the best known books still being widely read today, especially among highschool students as required reading. Unfortunately, this academic and strict style of reading for analysis often takes the bite out of a lot of books, especially this one. The effect of casually reading "Animal Farm", disregarding analysis and comparisons to political ideologies, allows the reader to absorb the story as it is, and begin to understand the actual feelings that would be going around during the events the story represents. It proves the versatility of the story, showing how it works as a complete commentary on it's subject.
5. "The Slow Regard of Silent Things" by Patric Rothfuss
"The Slow Regard of Silent Things" is a spin off from Rothfuss's other series, the KingKiller Chronicle, the books of which far exceed the length of a short book. However, it is not necessary to have read those books to enjoy this story and it's masterful use of tone, perspective, and creative use of personification. It is told from the perspective of a girl named Auri, who lives sequestered in underground tunnels, and sees the world in a deeply intriguing way. She has names and personality for places and things that evokes a feeling we understand rather than use a definition that makes literal sense. Reading this novella feels like a dream, but one we can strangely feel at home in.
4. "Fictions" by Jorge Luis Borges
"Fictions", or "Ficciones", is the publishing of a collection of short stories by the Argentine writer, poet and pioneer of the magic realism genre, Jorge Luis Borges. The collection includes his stories "The Circular Ruins", "The Lottery in Babylon", "The Library of Babel", "Funes the Memorious" and "The Form of the Sword", among others, and is an incredible menagerie of tales that puts on show all aspects of Borges's writing style. The incredibly solid mixing of realism with mystic oddity, the obscure and treatise-like diction and pace, and of course the "Borgesian" non-linearity that forms his stories creates his signature; an elegantly philosophical reading experience. It is always a joy to open this book to a random story and glimpse a world of libraries, labyrinths, philosophers and fictions.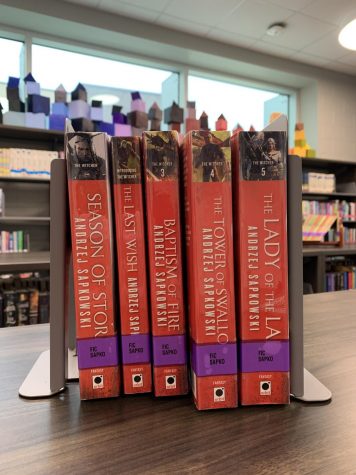 3. "Coraline" by Neil Gaiman
"Coraline" is a very small and personal novella penned by Neil Gaiman and published in 2002. According to Gaiman, It was written with the express purpose of being a fairytale and ghost story for his daughter, and has since been adapted into a stop-motion film by Laika Studios. The story follows a young girl named Coraline who, after moving into a new home, finds a wooden door locked with an iron key. Once she journeys through and discovers a world that mirrors her own, she finds it seems better than the one she came from. Gaiman's famously evocative but efficient prose comes in full force here as Coraline begins to see this other world for what it really is. It is a book held dear by many people for it's experience of that comforting, familiar fear of reading childhood fairytales.
2. "Lord of the Flies" by William Golding
William Golding's classic novel "Lord of the Flies" has endured from its release in 1954 to this very day, still remembered as a well of nostalgia many regularly draw from. Golding's story about a small throng of British school boys marooned on an island has a familiar start, which is then darkly subverted into a downward spiral of violence and primal savagery. The book is packed full of masterful descriptions of the island, as well as loads of seamlessly integrated symbolism, creating an immersive and evocative experience for readers. The incredible pace and build of the novel results in a true crescendo, leaving every reader with the same stunned feeling of having seen a masterpiece in motion.
1. "Piranesi" by Susanna Clarke
A recent release, Susanna Clarke's "Piranesi" is a magnificent subversion of portal fantasies such as C.S. Lewis's "The Chronicles of Narnia" and Madeleine L'Engle's "A Wrinkle in Time", filled with beauty, mystery, and a healthy dose of philosophical musings. It presents a world that takes the form of a near infinite house, full of statue lined halls so vast that some are filled with oceans and tides. We view this world through the eyes of the scientific and curious Piranesi, one of two residents of the House, as he begins to unravel holes in his memories and the reasons for his being in the House. Reading Piranesi is a wonderful experience, feeling like a mystery novel as it masterfully builds toward a great revelation of truth, but also replicates the feeling of being in such a place as a museum; seeing wonders from page to page and thinking on what meanings they may hold.
Leave a Comment
About the Contributor
Ashtyn Haggard, News editor
Junior Ashtyn Haggard is a reporter and news section editor for TheBridge. She takes pleasure in listening to music, going on bike rides, and playing way...