Sci-Fi epic "Dune" presents Immersive Experience
Directed by Denis Villeneuve, "Dune" tells a story of a warrior in the making.
Paul Atreides (Timothée Chalamet), a clever and gifted young man born into a huge destiny beyond his comprehension, must travel to the universe's most deadly planet to save his family and people. From the director of Blade Runner 2049 (2017) and Arrival (2016), Denis Villeneuve brings Dune to theaters. The sci-fi flick stars Timothée Chalamet, Zendaya, Josh Brolin, Oscar Isaac and Rebecca Ferguson.
With a loyal fanbase and an epic source material, "Dune" was long thought to be unfilmable, but Denis Villeneuve appears to have solved – or at least attempted – the challenge on how to bring this epic story to the big screen. Many critics commended Villeneuve's excellent storytelling and the film's expansive scale, while others criticized it for being too long, too slow and ending just when the story was becoming fascinating. Audiences should be informed that "Dune" barely covers half of Frank Herbert's novel of the same name which the movie is adapted from, and runs for two hours and 35 minutes.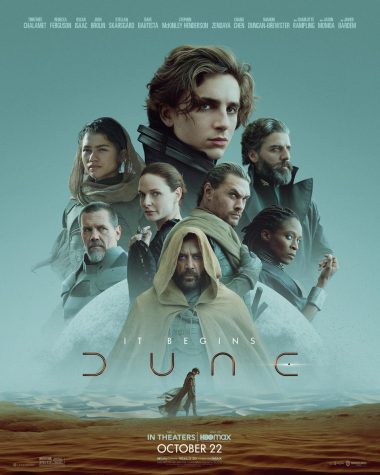 "Dune," like most fantasy and futuristic science-fiction films, demands a significant amount of exposition to establish the universe's rules. Villeneuve (who co-wrote the film with Jon Spaihts and Eric Roth) appears bored by the story's need for extensive exposition. He distributes the required information fast and efficiently, rather than reveling in it, because he understands exactly where the film is headed and why it is getting there. He prioritizes the drama and plot. He avoids unnecessary details and appearances not addressed (or explained away) through dialogue or action.
At times, this version of "Dune" can feel like it aims to amaze you more than entertain. Getting rid of the fun of sci-fi plots, "Dune" favors a character focused, world building journey. But it's also a visual accomplishment, being a giant post-COVID-19 release. Villeneuve's adaptation is among the handful of films that signal the return of big-screen blockbusters. The film debuted with $40.1 million in ticket sales in its opening weekend in North America, drawing in a large number of moviegoers despite it also being available to stream in homes.
The film finishes before everything is too neatly or uncomfortably wrapped up, which gives it a nice sense of unpredictability. Herbert created five sequels, and Duneworld continued to grow after his death. If the film succeeds at the box office, the story would likely continue, which is needed in a franchise-hungry business.
Leave a Comment