Making History, Leaving a Legacy
A recap of the Boys' Basketball season.
On Friday, Feb. 22, Bridgeland basketball's season came to an end as they were knocked out of the first round playoffs to Klein Collins. The Bears ended with an overall record of 20-14 for the 2021-2022 season.
This year, the Bears have improved tremendously from last year with their record, work ethic, mindset and goals. Their new coach, Jon Pillow, brought them a new mindset, system and goal.
"To establish my system, establish who I was as far as a coach in the school, to build teamwork amongst the team and then make the playoffs" Pillow said.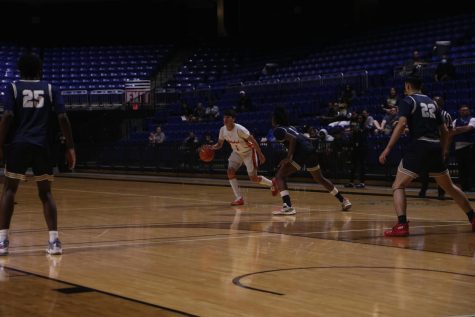 The team had faith in Coach Pillow to get them to where they wanted to be. Coach Pillow definitely met his goal with establishing his system within the team. He also accomplished his and the team's goal of advancing to the playoffs. The Bridgeland boys' varsity has had their challenges in the past including placing last in districts during the 2020-2021 season, but this year they showed that they are a force to be reckoned with. They showed that they are one of the top teams in the district.
"Y'all's determination was one to none and you were the underdogs and came out on top. There's still a lot of work to do but this tremendous season will leave a mark for the years to come. So pat yourselves on the back because you made history," junior Zoe Moody said.
A new coach wasn't the only addition to the team. The team gained Senior Joshua Comeaux this season. Comeaux quickly found his role on the team, and he made nothing short of positive contributions.
"I adapted to the new team and new environment by buying into what the team wanted to do and the philosophy Coach Pillow was trying to do," Comeaux said. "It wasn't as difficult as people think just because the team was very cool and inviting to me when I first came."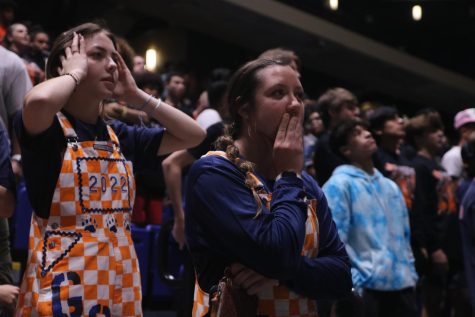 The team's 180° turnaround gained support and spirit from the student body. Home games, and even away games, were packed with Bridgeland students and supporters to motivate the players to keep winning. Home games were when everyone one would come out making signs, posters, wearing crazy outfits, to bring the bear pride to every home game. With all the love and support the seniors could say that they had a great senior season
"Thank y'all for a great senior season," senior Keddric Mays said. "Love y'all."
Leave a Comment
About the Contributors
Madison Clay, Reporter
Madison Clay is a junior and in her second year on staff at Bridgeland High School. Madison is a member of the Bridgeland girls basketball team and enjoys...