Prickly pals
How the librarian's hedgehogs provide comfort and provide mental health support
Seven classes plus extracurriculars creates a time restraint for students, resulting in not many opportunities to relax. Left to explore creative ways to better their mental health, students have found one unique method to decompress: hedgehogs.
Freshman Aimee LaLonde and senior Albert White have been visiting the library every morning since August to visit the librarian's hedgehogs in order to reduce the amount of pressure they feel during the school day.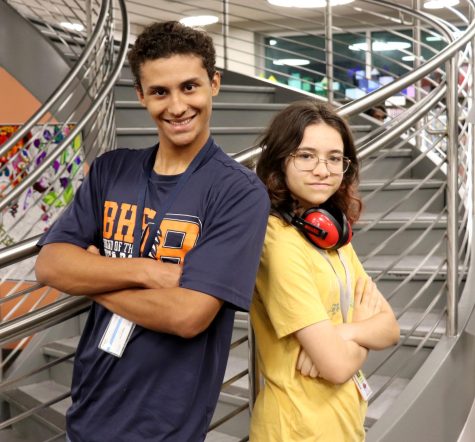 "They make me feel less stressed," White said. "It's comforting to hold them, just something about it."
The library is open throughout the school day so students can have a place to talk with friends, do homework, read, play games and enjoy an overall change in scenery. When students need a place to go, the library is a great option.
"I visit every morning because it's nice and quiet," Lalonde said. "It's a nice place to just go and visit to unwind."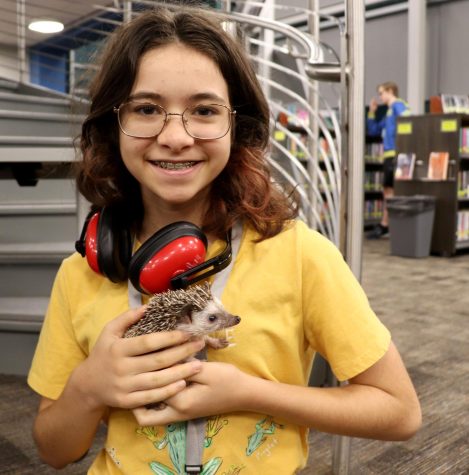 The hedgehogs, Oliver and Birdie, are known to provide mental health support. They reside within the library and offer a different version of animal therapy. Students can sit on the floor and hold or play with them, although they can no longer stand and hold them.
"So, now kids must stay on the ground and [the hedgehogs] don't go to classrooms anymore. But it's just really cool to hear kids say 'oh my gosh! What is that? A porcupine? It's a hedgehog!'," Beth Keene, Bridgeland's librarian, said.
Pets are not only proven to be beneficial in schools, but they can also help students feel at ease when performing a stressful task such as taking a test.
"I have a student who has testing anxiety and she comes in and Birdie sits by her while she tests," Keene said.
While keeping testers at ease is only a portion of the job, the hedgehogs serve as a great resource for those with mental health conditions. As well as being the school's emotional and mental health support, the hedgehogs also provide unconditional love and bliss.
"[The hedgehogs] calm me down when it's been a hectic morning," Lalonde said.
To some, hedgehogs aren't just animals; they are therapeutic pets that are able to bring feelings of joy. For lots of students, they become vital to manage their stress and health within schools alongside their happiness.
"They can lower anxiety and blood pressure. I mean, they bring a smile to your face," Keene said.
Leave a Comment
About the Contributor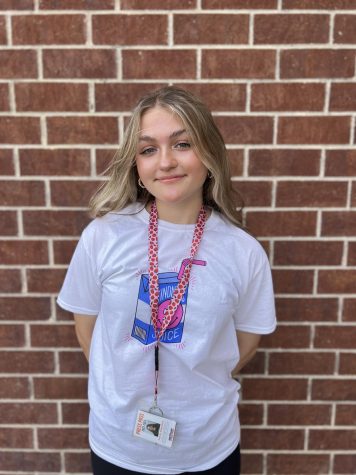 Stevie Scheiffele, Reporter
Stevie Scheiffele is a freshman at Bridgeland High School. She is a writer and reporter for Bridgeland Student Media. Her hobbies include playing softball...